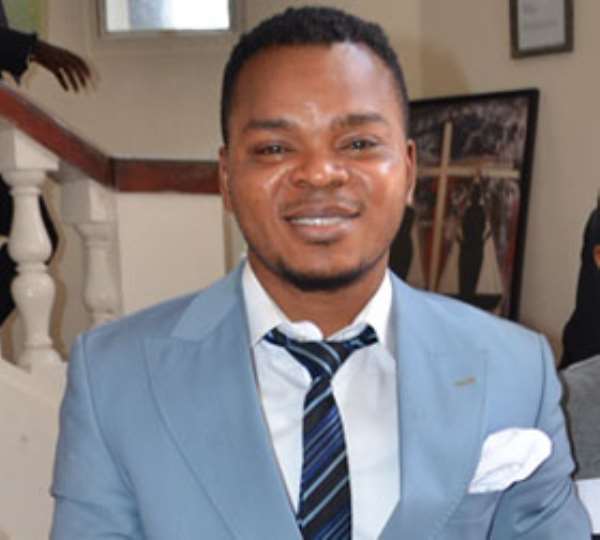 Bishop Daniel Obinim
The trial of Bishop Daniel Obinim, founder of Godsway International Ministry and his two associate pastors – Kingsley Baah and Kofi Akwetey – at an Accra High Court, was on Thursday adjourned to April 29, 2014.
This was due to the absence of his counsel, Samuel Atta Akyea, Member of Parliament for Abuakwa South, who is said to have travelled outside the country on a national assignment.
The judge, Justice Abdulai Iddrisu, who had been informed about the development, consequently had the case adjourned.
Kwame Ntim Katakyie, host of the programme 'Nya Asem Hwe' at Hot Fm – an Accra-based radio station – at the last hearing, said he went to France for treatment after he was allegedly assaulted by the bishop.
He told the court at the last sitting that Obinim held a crowbar in his hand and tried to hit him and in an attempt to grab it, he was overpowered and hit by the bishop.
Kwame Ntim Katakyie, who said this a couple of weeks ago under cross-examination by Ata Akyea, said he went to France for treatment but said he did not have any document to prove it.
The witness claimed he went to Nice, France and used a certain man's documents to seek treatment there but when asked to bring the documents he told the court that the man was dead.
When pressed further to provide proof Katakyie said he would contact the deceased man's relatives; and when asked which year he went for the treatment, he said he had to look at his documents.
In addition, he said, he had a visa to prove he indeed travelled to France.
By Fidelia Achama