Rotary Club Holds Family Health Days 10-12 April 2014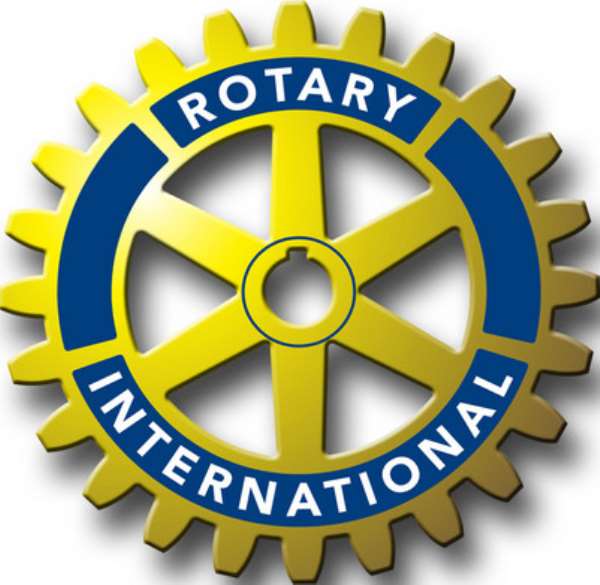 Free, comprehensive health services will be provided to families on 10-12 April 2014, at 30 sites located in depressed communities in the Accra and Tema metropolitan areas during Rotary Family Health Days.
Services will include:

HIV counseling and testing
Diabetes and blood pressure testing
De-worming
Vitamin A supplement
Polio & measles Immunizations

Mosquito bednets
Condom distribution
Malaria screening
Some sites will also provide:

Cervical cancer screening
Optometry
Dentistry
Tuberculosis testing
The Hon Minister of Health, the Director General of Ghana Health Service, the Public Affairs and Communication Manager of Coca Cola, the USAID Health Director, the Country Director of CDC, Past Rotary International Director Sam Okudzeto and District Governor Winfred Mensah will publicly launch the three-day health fair on April 8th at 9.30am at the Civil Servants Association Auditorium, within the Ministries complex, near the sports stadium.
About Rotary Family Health Days
Rotary Family Health Days (RFHD) provides comprehensive, free healthcare services to families lacking access to routine care. In 2013, 5,500 members of 362 Rotary clubs helped reach 275,089 people in Uganda, Nigeria, and South Africa. This year, the multinational health fair aims to provide 350,000 people with preventative medical services in Uganda, Nigeria, South Africa, Ghana, Swaziland and Lesotho.
RFHD mobilizes resources and expertise from a broad spectrum of partners including governments, community based organizations and private sector companies. Rotary clubs mobilize community participation and manage the health sites; the Coca-Cola Foundation is the primary funder; in-country governments provide authorization and direction. Other partners include USAID.
About Rotary
Rotary brings together a global network of volunteer leaders dedicated to tackling the world's most pressing humanitarian challenges. Rotary connects 1.2 million members of more than 34,000 Rotary clubs in over 200 countries and geographical areas. Their work improves lives at both the local and international levels, from helping families in need in their own communities to working toward a polio-free world. For more information, visit Rotary.org.
Spokespeople: Dr Naana Agyemang-Mensah, Rotary, 020 4585756
Dr Kwasi Brese, Rotary, 024 401 4214
Media contact: Willie Keteku, 020 201 2348
Materials: Video footage and still images will be available on the Rotary Media Center.
Trailer: SABC will air a documentary in March 2014. To view the trailer, click here.