Balkan's $12million against Ghana is Judgement Debt! Baako fends off Ayariga attack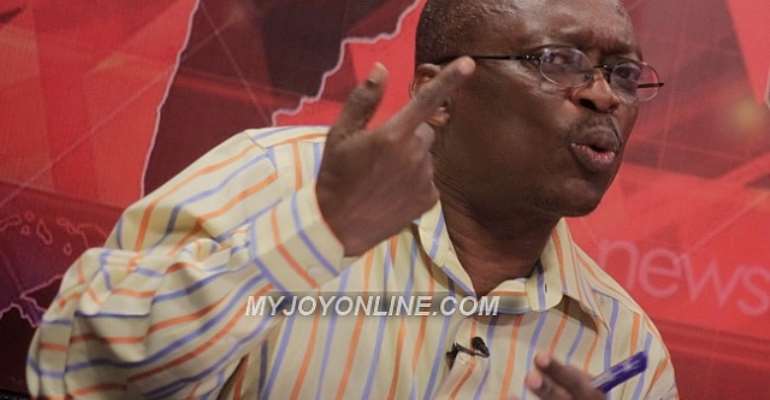 The Managing Editor of the New Crusading Newspaper has expressed shock at accusations that his paper sought to mislead the public in its report on the $12 million judgement awarded to Balkan Energy against the government of Ghana.
Sad as he is about the $12 million award against Ghana, Malik Kweku Baako Jnr, insists the award is by every definition a "judgement debt."
The April 3, 2014 edition of the New Crusading Guide carried a story headlined, "Court orders government to cough up $12million judgement debt."
The report provided details of a ruling by the International Court of Arbitration in respect of a suit filed by Balkan Energy against the government of Ghana over the abrogation of a contract to manage the Osagyefo Barge http://en.wikipedia.org/wiki/Osagyefo_Barge .
The report, among other details stated the $12 million damages awarded the US firm and the fact that the Barge has now become the property of Ghana.
But at a press conference organised by the Attorney General to shed light on the ruling, the Information Minister Mahama Ayariga singled out the New Crusading Guide newspaper for criticism.
"If you read this paper you will be misled as to exactly what happened and given the context within which the publication is being made, the effort of government to deal with the issue of judgement debt [has been played down]."
He said given the effort by the government to extricate itself from the judgement debt saga, the New Crusading Guide paper "grossly" misled the country with the report.
But the Editor in Chief of the New Crusading Guide Newspaper Kweku Baako Jnr has told Myjoyonline.com his paper's publication on this saga was accurate.
"The $12 million is a judgement debt by all standards. They [judgement debts] come in various forms but bottom line is that it is a judgement debt," he maintained.
He said the Balkan-Ghana government case, just like the CP Vrs the government of Ghana case all went before arbitration and litigation before a judgement was given.
He said it is actually a "non-issue and a waste of intellectual energy" for anybody to suggest that the Balkan Energy award was not a judgement debt.
He said "there is nothing the Crusading Guide reported that is not true."
"They are worried about the description of the award as a judgement debt. But it is a judgement debt," he added.