NDC Amsterdam Turns Heat On NPP's Chairman Wontumi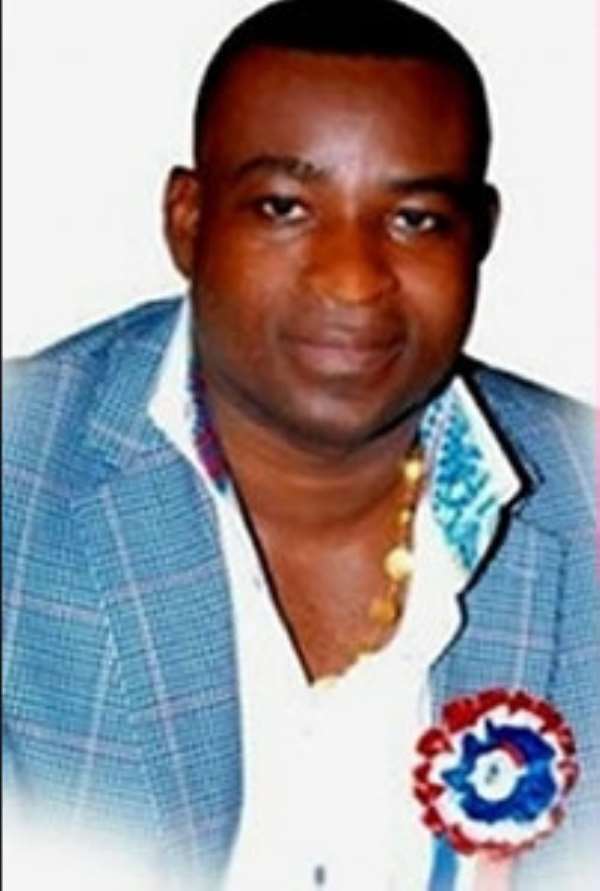 Fellow countrymen/women, it is with utter disgust to read about the regional chairperson of the opposition party (NPP) remotely displaying his lack of understanding and blatant ignorance to the composition of our social fabric as Ghanaians. For Benard Antwi-Bosiako aka Chairman Wontumi to declare "regime-change" under the shadows of what he calls the Arab Spring without even offering solutions to any of the challenges facing Ghanaians today sound like child's play.
Speaking on an internet-based Radio station in Europe, the Interim Chairman of the NDC Amsterdam Branch Mr. Dodoo, said Chairman Wontumi is simply doing what some Ghanaians do best, which is to copy blindly. Because if the regional chairperson of the opposition party had any solutions to share, and he was indeed matured , he would rather use the channels available to him to constructively and effectively communicate what in his view and in the view of his political party would be better ways to handle the challenges Ghanaians face, by reaching out to the office of the President, the seat of Government.
President Mahama, he (Dodoo) went on to say, has an open door policy aimed at including all Ghanaians in the development of our nation, and when people like Bernard Antwi-Boasiako get onto platforms given to them to enlighten our people and sadly turn the opportunity into a "SO YOU THINK YOU CAN DANCE" contest to arouse his libido is a sad reality to the fact that some public figures do not truly understand the concept GHANA FIRST, and therefore end up tightening their selfish belt to make them believe they look good in their ego garments. And this has to be condemned.
The Government of Ghana which surely does include all the proper political representation across the board, is working around the clock to ensure that the people of our beloved country have Food security, good Health Care , Education , Energy, etc etc , and its time public-figures synchronize their thinking and attitude towards the greater good of our Nation and not selfishly trying hard to look good in party colors.
Mr Dodoo said though it is healthy to criticize constructively, Ghanaians should learn to take the initiative to be innovative and not use the old template of "because Kofi /Adwoa did it like this so l would do the same " as our lack of business acumen displayed over the years . This old template is what has clogged-out our innovative / creative thinking capabilities, and its time we wake up as a people. So if Chairman Wontumi, wants to set himself on fire he could do so in the comfort and luxury of his home, surely we would all hear about it and would affectionately call it the WONTUMI SPRING without any form of plagiarism.
Ghanaians in the diaspora are urged to use the platform created by President Mahama, to ensure the proper channeling of skill-sets that can help in the development of our Nation.
Long live Ghana and the good people working to make our country a better place to live.
A. Dodoo
Interim Chairman
NDC AMSTERDAM HOLLAND Branch