Rabies kills five persons in Suhum Municipality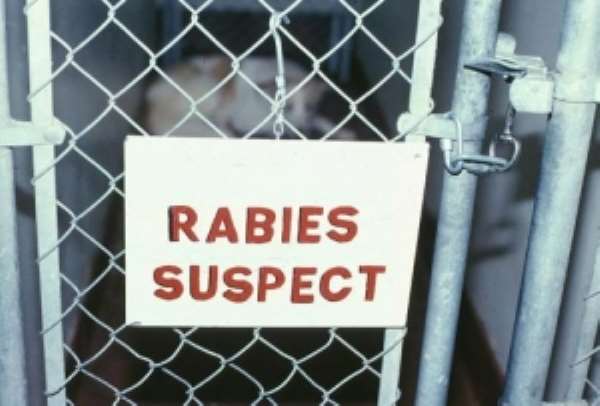 Five persons, including a six-year-old class one pupil, died of rabies within three weeks after a dog bite in the Suhum Municipality.
Three people died at Suhum, one  at Nankese and one at Amanase.
This was disclosed to the Ghana News Agency by an official of the Veterinary Service at Shum who wish to remain anonymous.
According to the official, the pupil of the Suhum Anglican Primary School, died after being bitten by a dog belonging to the Anglican Parish Priest and that the case had been reported to the Suhum Police for investigation.
He said to ensure that dogs in the municipality were vaccinated against rabies, the Veterinary Department had embarked on vaccination of all dogs.
So far, 2,500 dogs had been vaccinated at Suhum, Asuboi, Amanase and Teacher Mante and the vaccination team would also visit Anum Apapam, Akorabo, Dockrochiwa and Obuohu and its surrounding villages.
The officer, therefore, appealed to dog owners to bring their dogs to the vaccination centres for vaccination adding that any dog found loitering and not vaccinated would be killed and the owner prosecuted.