Kyebi Chiefs Mad At Mahama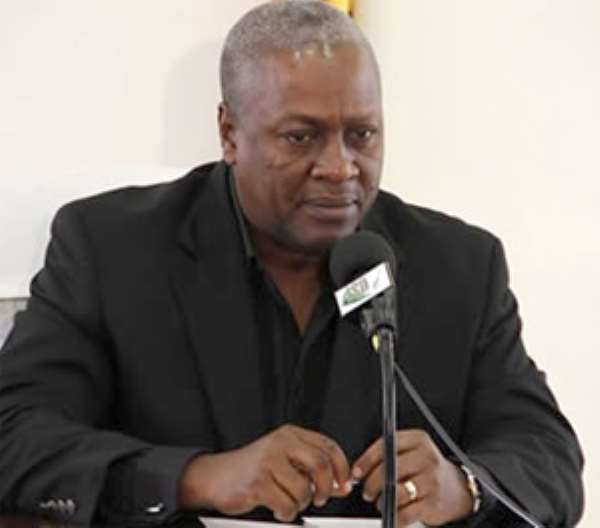 President Mahama last week commissioned a water project at Kyebi during his two-day working visit to the region, and seeing the way illegal miners had depleted the soil in the town, remarked, 'Kyebi is now galamsey headquarters in Ghana.'
Mr. Mahama said that flying in a helicopter from the Afram Plains to Kyebi, he was shocked to see how 'galamsey' operators had polluted water bodies.
The President's statement, made during a durbar of the chiefs and the people of the area, provoked the chiefs a great deal.
The Chief of Staff of the Okyeman Traditional Council, Barima Yentumi Boaman, told DAILY GUIDE that the President's utterances were 'rather unfortunate.'
Nana Barima Yentumi lamented, 'The minerals are owned by the government; galamsey is illegal and we are being told that Kyebi is the headquarters. It is very sad a commentary.' According to him, Mahama cast aspersions against the people of the area relating to corruption.
Nana bemoaned, 'Corruption goes on everywhere so when you single out a place like Kyebi and say it is the headquarters of corruption in Ghana, I don't think the President was being fair to the people of Kyebi.'
He stressed that Mahama should render an apology to the chiefs and the people of the area.
FROM Bampoe Daniel