Samsung Galaxy S5 Available For Pre-Order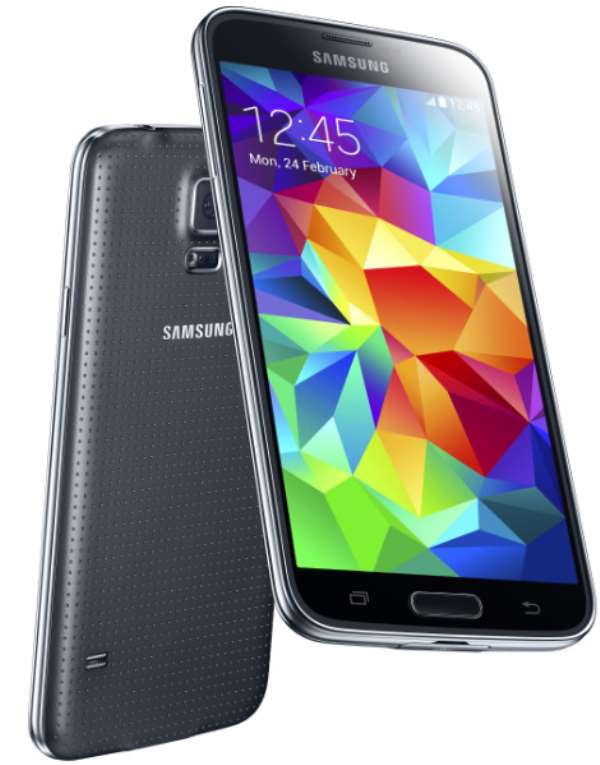 Accra, Ghana, 2nd April, 2014 — Samsung Electronics Ghana has announced that from the 28th of March, customers can start pre-ordering their Galaxy S5 at selected Samsung dealer shops or by visiting www.samsunggh.com/galaxys5. The latest flagship device from Samsung Electronics West Africa which comes with a lot of wonderful features is set to go on sale in mid April.
However, as part of Samsung's effort to ensure everyone gets the new Galaxy, Samsung Ghana has partnered with Ecobank, Stanchart, SG Bank, Uni Bank, Fidelity Bank, Stanbic Bank and Barclays Bank to give Ghanaians the opportunity to pre-order the new Galaxy S5 and pay over a period of 6 (six) to 12 (twelve) months without any interest.
The Samsung Galaxy S5 which is the latest of the Galaxy S series has been designed to improve and make everyday life simpler, more enjoyable and exciting. The Samsung Galaxy S5 distinct features include a very stylish cover in black, white, gold and blue colours. The fitness and health app will help consumers keep track of their nutrition and fitness needs with a special heart rate monitor application. The 16 megapixel camera allows users to captures moments with such quality and easy. The S5 is also water and dust resistant assuring users of durability. Among these are the other features and functions that make Samsung phones great to own and use.
S5 will be available for preview also from the 28th Of March, 2014 at the Accra Mall, Icon House and other selected dealer shops. The preview will afford Ghanaians the opportunity to have a live experience of the glamorous Samsung device before its arrival in April. The general public is entreated to pre-order this once in a lifetime device at www.samsunggh.com/preorders5 to ensure they are part of the first to experience the new Galaxy S5.
For further information, please visit the following pages:www.facebook.com/SamsungmobileGhana; www.samsung.com; www.twitter.com/Samsung_Ghana
About Samsung Electronics Co., Ltd.
Samsung Electronics Co., Ltd. is a global leader in technology, opening new possibilities for people everywhere. Through relentless innovation and discovery, we are transforming the worlds of televisions, smartphones, personal computers, printers, cameras, home appliances, LTE systems, medical devices, semiconductors and LED solutions. We employ 236,000 people across 79 countries with annual sales of US$187.8 billion. To discover more, please visit www.samsung.com.