All Nations University Inaugurates Alumni Association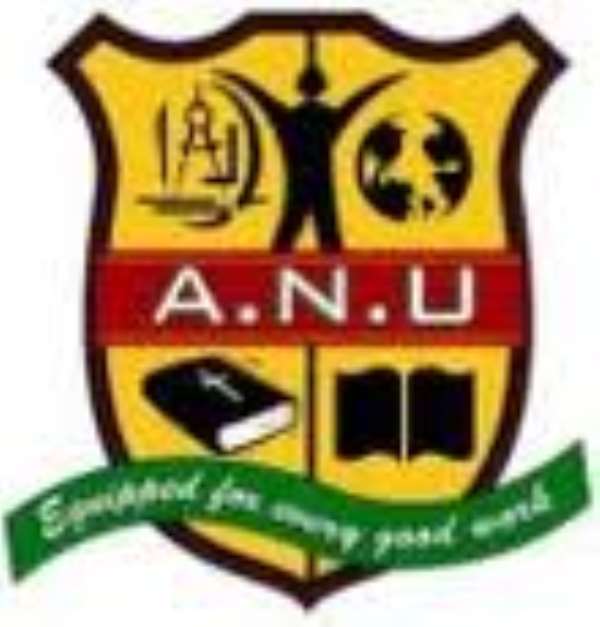 All Nations University College
Koforidua, April 1, GNA - The All Nations University College (ANUC) has inaugurated its alumni association (ANUCAA) with a call on them to be a partner in the advancement of the college and not a mere social group.
Dr Samuel Donkor, President and Founder of the College, said the College had come that far with the support of many philanthropists and individuals across the world that believed in the human empowerment and expressed the hope that the alumni would support that cause.
He said the colleges focus was to train quality human personality with sound moral Christian background to help national development and added that the College was also interested in womens development , hence the institution of the Womens Centre which had benefited many women in the catchment area.
Dr Donkor thanked the alumni for the initiative to come together to support the College and urged them to be its and be mentors to students who would find the College appropriate to acquire knowledge.
Mr Kinsley Owusu Tabi, Deputy Registrar of the Kwame Nkrumah University of Science and Technology (KNUST) who was the guest speaker, said that alumni all over the world had influenced the direction of their schools as far as academic matters were concerned and advised the association to be a positive one.
He cited instances of influences of some alumni at public universities and how positive it had impacted on the running of such universities and expressed the hope the ANUCAA would not frustrate the College but rather promote it.
Mr Tabi said in as much as the alumni remained a critical component in the running and maintaining of the Colleges credibility, the College must also partner with members in a positive manner and mentioned protocol admissions for children of the alumni as one of the incentives that the College should not overlook to ensure a healthy relationship.
A 10-member executive committee was inaugurated with Mr Samuel Oppong-Boadi as the President.
GNA