Christian Council of Ghana congratulates President Mahama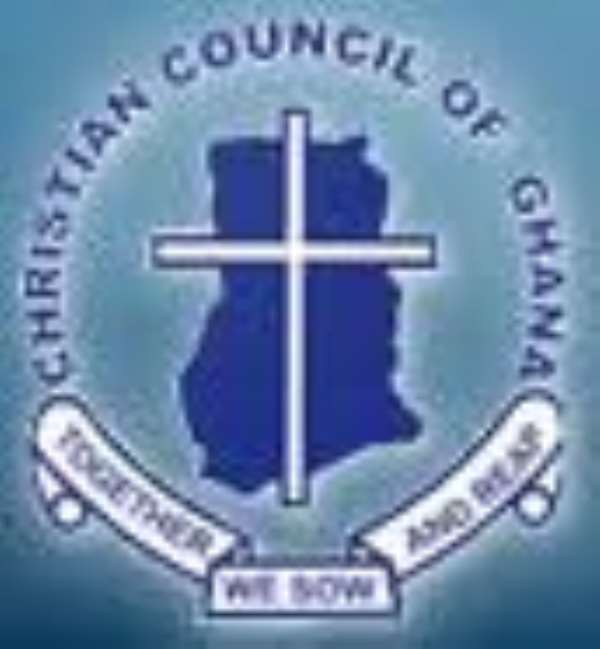 Christian Council of Ghana (CCG)
Accra, April 1, GNA The Christian Council of Ghana on Monday congratulated President John Dramani Mahama on his election as Chairman of the Economic Community of West African States (ECOWAS) at the organisation's 44th Ordinary Session at Yamoussoukro, Ivory Coast.
A statement signed by The Reverend Dr Kwabena Opuni-Frimpong, General Secretary of the Council on Monday and copied to the Ghana News Agency, said President Mahama's nomination is another testament to the fact that Ghanaians had the capabilities of playing significant roles in international development, and urged everyone to support him succeed.
The statement said as Chairman of ECOWAS, the Council expected President Mahama to lead the sub-region in dealing with the varied political and development challenges facing member states and facilitate efforts at making the sub-region strong and viable.
It said President Mahama had a daunting task to facilitates the total integration of the region, especially in the area of trade, adding that currently trading within the sub-region was minimal which needed him to lead the development of strategies that would deal with challenges such as border administration, inadequate infrastructure and others that were impeding regional integration.
The statement said President Mahama indicated in his acceptance speech that facilitating peace and security in the sub-region was one of his thematic areas and that the Council commended him for choosing that as his priority area, and urged him to make it a reality.
As a Council, we believe that religious groups have a key role to play in the maintenance of peace and security in the sub-region and we want to see President Mahama engage with the various regional religious groups in facilitating peace as part of their role in the process.
The Council urged President Mahama to work at facilitating religious harmonization in the sub-region as most member states currently had religious conflicts, and that this was one of the key issues affecting peace and security in the sub-region.
The statement said the West African sub-region was also confronted with poverty which is linked with the current challenges of high illiteracy rate, unemployment, housing deficit, inadequate infrastructure, poor health delivery and facilities, and political instability which President Mahama should also seek to address as Chairman of ECOWAS.
It expressed the hope that Ghanaians will render their support to President Mahama in discharging his responsibilities and urged him to engage experts and consult broadly.
The statement assured President Mahama of the Council's readiness to support in whichever way possible to enable him to succeed and will continue to pray for him. It urged him to trust in God for guidance, wisdom and direction.
GNA