Low literacy levels hampering standardization in Africa ARSO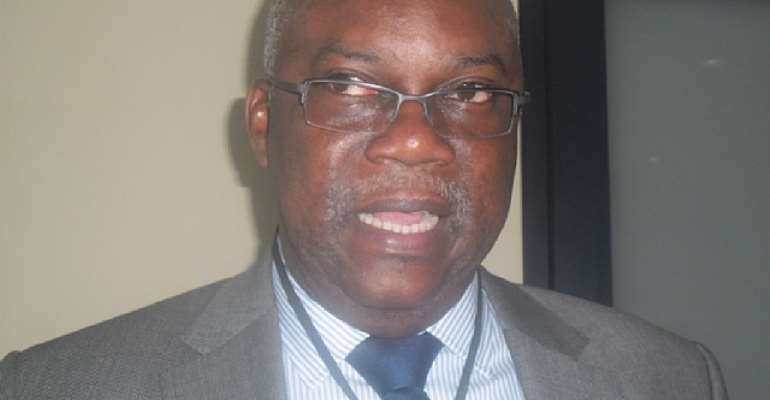 Dr Joseph Odumodu, President of the African Organization for Standards (ARSO) Accra, April 2, GNA Dr Joseph Odumodu, President of the African Organization for Standards (ARSO), on Tuesday said low literacy levels, coupled with poor infrastructure, are hampering efforts to achieve standardization in Africa.
He said without standardization, Africa will not be able to develop rapidly and provide employment for the teeming youth, adding that policy makers in Africa do not understand the importance of standardization very well, which is compounding the problem.
Dr Odumodu, who is also the Director General of the Standards Organization of Nigeria, made these remarks in an exclusive interview with the Ghana News Agency, on the sidelines of the on-going three-day Standardization Forum for Chief Executive Officers of Anglophone African countries' National Standard Organizations in Accra.
He said due to poverty and low literacy levels in Africa, most people tend to patronize sub-standard goods from Asia, which do not last long and in the end, the accumulated cost of frequent repairs and replacements are much high compared to buying a high quality standard one.
Dr Odumodu said over the years, Africa had been exporting labour to the rest of the world, and importing poverty, pointing out that by buying inferior goods from Asia, Africa was providing employment for the citizenry of those countries and thereby becoming poorer and poorer.
He said goods produced locally are of high quality standards than those imported from Asia, because of the enforcement of strict standardization regulations, questioning also that why should the Asians manufacturers label some of their products "for export only".
He said the ARSO seeks facilitate intra-African and global trade through providing and facilitating the implementation of harmonised standards.
Dr Odumodu stated that African countries need to address the problems of industrialization and ensure that their teaming youths were gainfully employed in order to build a better future for their children.
He urged African countries to develop a common standard policy so as to curb the influx of sub-standard goods from Asia, stating that they need to share their successes and failures together.
He said trade among African countries amounted to less than 10 per cent, declaring that African countries need to see to their economic independence, by increasing the volume of intra-African trades.