'Stop Fake Electrical Wire Imports'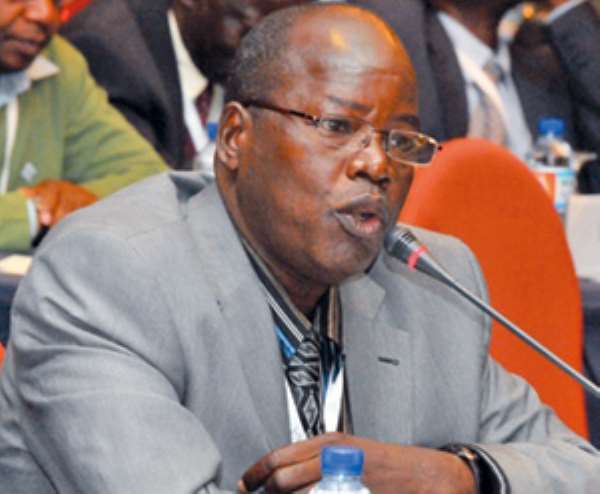 Professor Thomas Akabzaa
Professor Thomas Akabzaa
Professor Thomas Akabzaa, Chief Director at the Ministry of Energy & Petroleum, has expressed grave concern about the quality of imported wires and cables.
Such wires are substandard and could lead to fire outbreaks and consequently loss of lives and property, according to him.
Prof. Akabzaa therefore called on the Ghana Standard Authority (GSA) to work with the Energy Commission (EC) to check the importation of inferior electrical cables.
Speaking at a ceremony in Accra recently, he said, 'GSA and EC must continue to work together to ensure that only certified electrical wires are allowed onto the Ghanaian market.'
Prof. Akabzaa commended local manufacturers who produce quality materials, urging everyone to patronize made in Ghana cables.
He called on certified electrical wiring professionals to endeavor to use only the prescribed type of materials for electrical wiring and refrain from executing shoddy work and illegal wiring for clients.
Prof. Akabzaa reminded the agencies of Regulation 4 of the electrical wiring Regulations L.I 2008, which states that 'A person shall not use a material for electrical wiring unless that material is capable of maintaining the integrity of an electrical equipment or installation under environmental conditions stipulated by the manufacturer and approved by the GSA.
He entreated certified electrical wiring professionals to give professional advice to their clients and not to compromise on quality.
'I urge you to begin to think about fashioning out a code of ethics as professionals so that you would be able to deal with wayward or quack electricians whose conduct and activities would bring the profession into disrepute,' Prof. Akabzaa said.
The Energy Commission had awarded certificates to 140 electrical wiring practitioners who passed the electrical wiring certification examination.
 
By Cephas Larbi