Court to rule on Woyome's submission of no case on April 17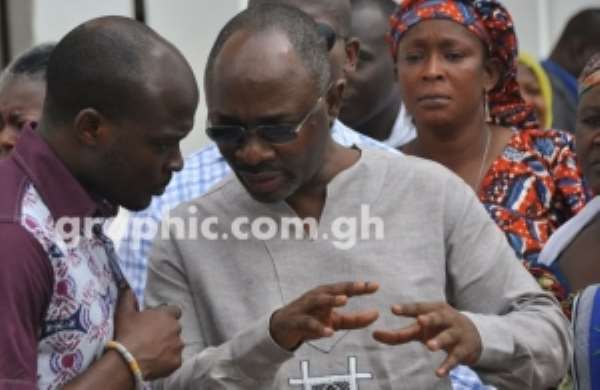 The Economic, Financial and Tax Court 2 of the Accra High Court will rule on the submission of no case filed by businessman Alfred Agbesi Woyome on the GHC 51 million judgement debt saga April 17, 2014.
Mr Matthew Amponsah, Chief State Attorney, told the Financial Court hearing the matter that the prosecution had filed their answers to the defence submission of No case as ordered by the court.
Mr Musa Ahmed, Counsel for Alfred Woyome, told the court that defence for now had no problem with the prosecution responding to their submission.
The court presided over by His Lordship, Johnson Ajet Nassam set the date after the Attorney General's Department filed its response to Mr. Woyome's submission
The Attorney General's Department filed a response on March 28, 2014.
Embattled businessman, Alfred Agbesi Woyome is being tried for wilfully causing financial loss to the state among other charges.
Mr. Woyome obtained a 51 million Ghana Cedis judgment debt payment, but the state contends the payment was obtained fraudulently.
The state filed a civil suit to retrieve millions of monies it paid mistakenly to Mr Alfred Agbesi Woyome.
The Attorney-General is therefore seeking an order for the refund of the judgement debt of GH¢51, 283,480.59 paid to Mr Woyome because, according to the state, it was procured by fraudulent means.