Naval recruits compete in steeple chase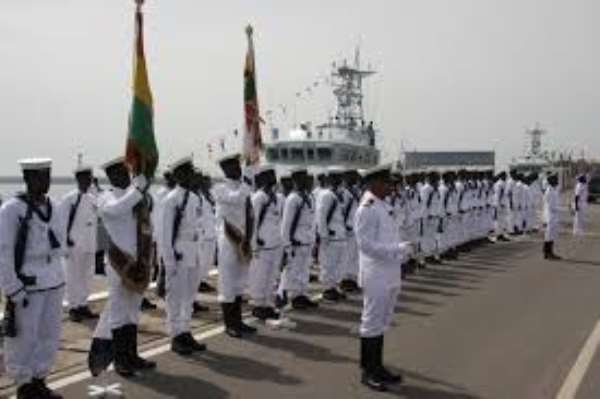 Ghana Naval
Tema, 28 March, GNA Two hundred and thirty-six naval recruits over the weekend competed in an inter-company steeple chase event.
Twenty seven female and 209 male recruits who belonged to the Alpha, Bravo, Charlie, Delta, Echo and Foxtrot companies raced for laurels at the Eastern Naval base in Tema.
Recruit Mensah David took the first position after completing the 12.6 kilometre long race tampered with obstacles and activities like the confidence ladder, belly crawl, monkey ladder, a two feet bar among others, within 48 minutes 24 seconds.
The first female Recruit, Gladys Mwintiere, completed the race in 1 hour and 1 second.
The Flag Officer Commanding, Eastern Naval Command, Commodore Darbo, said the main purpose of the competition was to test both the mental and physical fitness level of all the recruits adding that it would instil in them a sense of competition.
Physical fitness is not only one of the most important keys to a healthy body but it also the basis for a dynamic and creative intellectual activity he said.
Commodore Darbo said the competition was highly competitive, successful adding that the main aim for the competition has been accomplished.
He entreated the recruits and other officers in attendance to continue to train to maintain and improve upon their individual fitness.
GNA