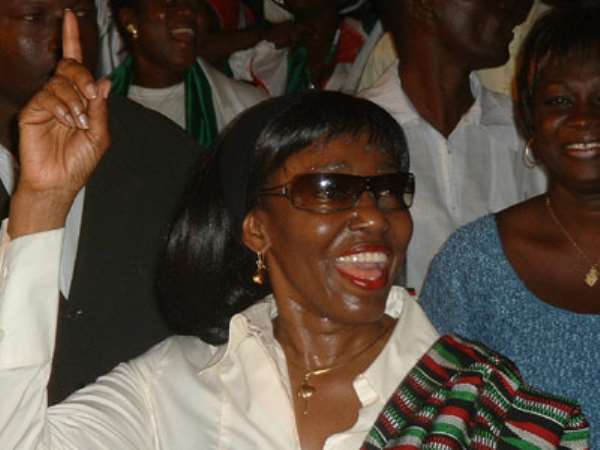 Former first lady Nana Konadu Agyemang Rawlings is disputing claims by the Auditor General that Caridem Development Company Limited (a company incorporated by the 31st December Movement) is indebted to government in excess of 9 billion cedis.
An audit report into the divestiture of the Nsawam Cannery and bought by Caridem indicates that the company owes over 7 billion cedis being outstanding interest on the principal purchase price.
The report published by the Crusading Guide also makes reference to a 750 million cedi- loan facility accessed by Caridem for which it has as yet not finishing paying.
Speaking exclusively to JoyNEWS the Chairperson of the board of directors of Caridem, Mrs. Agyemang Rawlings said the audit report cannot be true because the company has paid for the Nsawam Cannery in full.
She insisted that the audit and the pre-mature release of the report without their comment to the media is a deliberate continuation of the political harassment of her movement and the opposition NDC.
"It is total rubbish and false. I think the auditor general does not know what he is talking about. If you sell something to me, I pay, you don't come back to me to say it should have been this so I should pay the difference. The documents are there for all to see.
"As an auditor general he should really look at legal documents and stop speculating to please his masters", she said.
Nana Konadu was adamant that the ruling government was just harrasing the 31st December Women's Movement for political reasons.
"Apart from the Nsawam Cannery which they promised during their campaign rounds, they are also harrasing us over day care centers where toddlers learn and everything the movement has done. We were making gari for over 15 years now is is a presidential innitiative", she blasted.
On criticism that Caridem won the divestiture bid because of its close links to government, the former first lady said it won the bid based on the strength and ephicacy of its bid and not its close ties to anyone.