Gullible And Fickle-Minded Worshippers Create Millionaire Pastors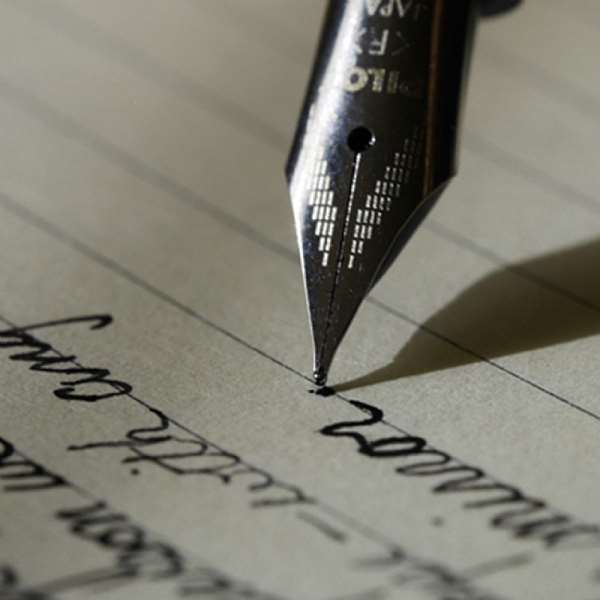 A British website carried a story of a multi-millionaire preacher, Pastor Oyedepo from Nigeria, with churches in the United Kingdom, has been accused of exploiting worshippers and taking from them large sums of money and assuring them that God will repay them in doubles.  Followers who paid £16.7 million in donations to the church were also told the same thing that God will make them rich. This amount was enough for the pastor to be accused of cynical exploitation. Pastor Oyedepo's wealth is valued at £93m.
This pastor is not alone in exploiting followers for personal gains. Many followers in Ghana have fallen victim to the exploitation of certain preachers who love money more than God. It is often said that money is the root of all evils. The current trend of extorting money from the Christian community has been drawing many pastors farther away from God. When we cast our minds back to those times when preaching was mostly done by missionaries, there was nothing like extorting large sums of money from the worshippers. They were highly revered for their simple lifestyles. They left the comforts of their homes in the Western countries to live in Ghana and other parts of Africa.
They endured the hardships suffered by the natives in a bid to impart to them the knowledge of Jesus Christ as well as educating them to improve upon their lives. They were always there for their congregation. Can today's pastors come anywhere near the selfless sacrifice of the early missionaries – those who brought us the very gospel that they are making money off? One would argue that apart from educating the worshippers to improve upon their lives, they also exploited them. There is no suggestion or confirmation anywhere which showed that the missionaries exploited the members for their personal gains as today's wealthy pastors are doing.
This is what happens in a typical new-type charismatic church in Ghana. The pastor, who, as usual was penniless before he formed his church, now controls millions of new Ghana cedis. He gives a fiery sermon punctuated by many Halleluiahs and "Praise the Lord". Today the church has not less than seven hundred worshippers. The pastor normally ends the sermon by calling for the first offering. Most often he stands near the collection bowl with stretched palms. Everyone in the queue must first put his or her collection in the pastor's palm and the pastor in turn puts it back in the bowl. This is a crafty way of compelling members to shy away from dropping coins in the bowl.
A second collection, code-named "Special offering for church development", is taken. Immediately after this, there is music interlude while the pastor prepares the minds of the people for another offering known as, "Prosperity offering". The pastor assures his congregation that anyone who takes part in the prosperity offering will shake off poverty forever. He needs twenty members to give ghc1000 each. Members troop forward and the number reaches thirty two instead of twenty. Next, we need forty people to give ghc500. Members obey accordingly and the amount is taken. Eighty people are called to give ghc200. After that the pastor calls anyone who has ghc5 or more to come now and take part in the prosperity offering.
All members who had not given already flock to the front to give their widow's mite. Before the end of the service, the pastor announces that he would be meeting all those who have problems of childbirth, all manner of sicknesses including AIDS, those seeking jobs, or traders who want to increase sales and all those who want to travel abroad. All those who want to see him must see the elder for a mini bottle of olive oil which cost ghc100 per bottle. About 350 people queue to buy the oil. On Monday the pastor smiles happily as he goes to the bank to deposit a cool ghc200,000 or more!
The Bible clearly states in Matthew that by their fruits we shall know them. Due to the general hardship in Ghana, many people, including juju-men and fetish priests, are now wearing the cloaks of pastors and prophets, healing and prophesying into people's lives. The Bible states in 2Peter 2:1 (KJV): "But there were false prophets also among the people, even as there shall be false teachers among you, who privily shall bring damnable heresies, even denying the Lord that bought them, and bring upon themselves swift destruction."
These wealthy pastors and prophets market themselves mostly on radio and televisions stations. Each have up to eight mobile phones whose numbers are announced at short intervals. A special number is announced for Ghanaians living abroad. This is where they make most of their monies.
A good friend of mine called one of these numbers. The prophet did not wait to hear him before telling him: "My God is telling me there are two women in your extended family who are witches and they are planning death for you. Within two weeks you will die in a foreign land, but I cancel it in Jesus name. Send ghc2000 to me by Western Union so that I will purchase certain things to stop the death.
It has become very difficult to know who a true pastor or prophet is. However Jesus explains in the parable of the sower and concludes in Matthew 13:30 that: "Let both grow together until the harvest: and in the time of harvest I will say to the reapers, Gather ye together first the tares, and bind them in bundles to burn them: but gather the wheat into my barn."
Every pastor or prophet is known or identified by  a particular trade mark. A rich pastor in Kumasi who has become well-known as sheabutter pastor (nkuto sofo), uses sheabutter to perform his miracles The sheabutter is given out free to members to solve their individual problems. During testimony time, we hear of those whose irregular menstruation has become regular when they put drops of sheabutter in their food. Another one would say, my 17 year old son wets his bed every night, when she began to mix sheabutter in his food and smeared some on his body, after three days his son stopped wetting his bed. There was a spontaneous shout of hallelujah! The third woman also said, her husband was sexually weak and for eight months. She heard of the miracles the sheabutter was doing so she came to the church to get some. When she went home, she put a drop of sheabutter in his husband's food and later smeared his waist with the sheabutter. According to her, she continued the process for three days and after the third day, lo and behold, her husband had regained his manhood. Due to testimonies like these, any amount demanded, especially from those living abroad is given.
Other pastors and prophets use different means such as salt, nails, white handkerchiefs and many more to subscribe healing, spiritual freedom and back to sender olive oil. Very often, those who follow the counselling of these prophets are mainly women. Many of these prophets are millionaires who possess fleet of cars, own radio and TV stations and educational facilities. Yet these same pastors will tell the congregation not to gather massive wealth on this earth, and they will quote the Bible that naked we came and naked shall we go (Job 1:21) .
Most of these men of God have no religious qualifications. Many of them say they are called by God but how much they really know of the Bible is another thing. Many of them do not attend any schools of divinity or theology. Some of them just claim they were inspired by God while reading the Bible. Some can hardly read well. Unlike the one man churches, it is obligatory for the priests of the orthodox churches to go through intensive studies of Divinity and Theology in higher schools of learning. This makes them aware of the history of the church, the philosophical basis of belief, psychology, etc. This doesn't mean the orthodox priests are better spiritual people than the latter day millionaire pastors but at least they know something about the Bible. Some of these new pastors also claim they attended theology school.
Jesus Christ healed many people in His life time but we are not told anywhere that he took one pesewa for any of the services He performed. He preached about a coming kingdom. His early followers believed that the kingdom was coming soon. No money was demanded as fees to enter this kingdom. Since the righteous were going into this kingdom, there was also no need to pay anything to have illnesses cured, to find a good job, to be successful in life or to get a good husband. All these things came long after Jesus died. Whatever money passed hands in the early church was meant for the upkeep of the poor and to maintain a modest sustenance for full time church workers. It was never meant to make any individuals super rich. The gift of the Holy Spirit is free and asks for no monetary compensation.
If Jesus comes today, will He recognize the church that was formed with his name and the preaching that is done in his name? Will Jesus approve of the things these millionaire pastors are doing in his name? If the Apostle Paul comes back today, will he write new letters to these super rich pastors and commend them for how they have interpreted his earlier letters collected in the Bible?
Written by Stephen Atta Owusu
Author: Dark Faces At Crossroads
Email: [email protected]