Swallow your pride and learn from Bawumia - Karbo tells Mahama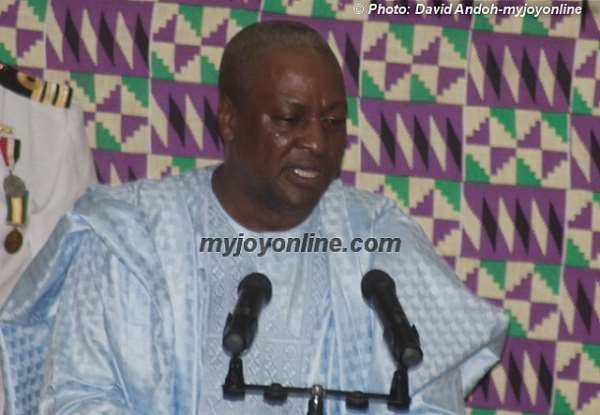 Former National Youth Organizer of the opposition New Patriotic Party (NPP), Anthony Karbo, has described as unfortunate President John Mahama's decision to borrow more money in spite of warnings against Ghana rising debt stock.
He said government's penchant for borrowing with very high interest rates, is to be blamed for the socio-economic challenges the country is currently facing.
Anthony Karbo, who expressed worry about the rising debt situation, said President Mahama's refusal to heed to advice will grind the economy to a halt.
President Mahama in an apparent response to the 2012 vice presidential candidate of the NPP, Dr. Mahamudu Bawumia, who had expressed similar sentiments, said there was nothing wrong with borrowing, provided the monies are used for developmental projects.
Dr. Bawumia, who painted a gloomy picture of the current state of the economy at a lecture Wednesday, warned that Ghana could get back to HIPC if the status quo remains.
But President Mahama maintained that once the loans are being used for developmental projects to better the lives of Ghanaians, there is no cause for alarm.
However, on Asempa FM's Ekosii Sen programme Friday, Anthony Karbo urged the president to swallow his pride and heed to Dr. Bawumia's advice.
He indicated that his [Bawumia's] diagnosis on the current state of the economy was based on empirical evidence and not for partisan political interest.
The former National Youth Organizer noted that with the current deficit of 49.9 billion, "Ghana's economy is already in the grave".
He said the NPP will not wait for the "incompetent Mahama-led administration" to destroy the economy before it acts and thus "Dr. Bawumia will continue to expose government on the true state of the economy".
Anthony Karbo said it is evident government has been caught in its own web for using propaganda in governing the country.