'Remove 20% Tax On Mobile Handsets'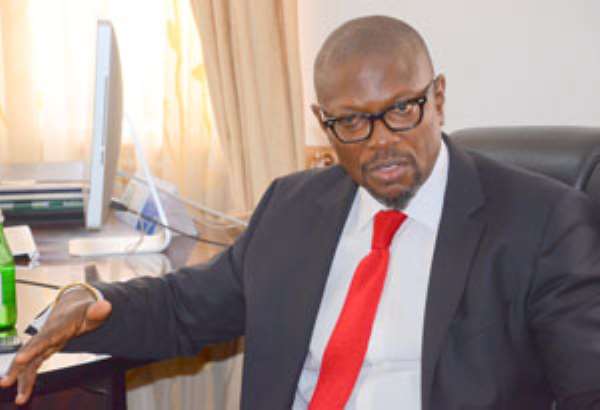 Kwaku Sakyi-Addo , Chief Executive Officer (CEO) of the Ghana Chamber of Telecommunications, has called on Government to consider removing the 20 percent import duty on mobile handsets and other related equipment.
'If devices are affordable, then more people will purchase them and use them. This will boost Communications Service Tax (CST) which cannot be evaded, unlike import duty which can be evaded through smuggling and bribery at points of entry and deny Government the needed revenue.'
Mr. Sakyi-Addo, who visited the offices of DAILY GUIDE on Thursday in Accra in the company of Derek Laryea, ‎Research & Communications Manager at the Chamber, mentioned that Ghana was competing with other countries for investment.
He therefore called for the examination of policy decisions in the regional and global context in the race for resources.
'Mobile network operators are eager to deliver quality of service to customers because there's no other way to generate revenue than to keep customers connected. However, there are external factors that impact on quality of service and these include cable cuts, theft of fuel, and batteries, community demands and agitation against the siting of masts based on unfounded fears about electronic magnetic emissions.'
He also cited poor urban planning as a major challenge confronting players in the telecommunications industry.
'Energy costs exceed 40 percent of telecoms operational expenditure. Inflation in the communications sub-group had been at almost zero for 36 months, even when average year-on-year inflation was single digit until the end of the third quarter in 2013.
'The cost of telecoms services in Ghana are among the cheapest in Africa and can get cheaper if costs are reduced with lower taxes.'
Commenting on the impending surge in demand for data, Mr Sakyi-Addo noted that in August 2013, smartphone sale outstripped that of feature phones for the first time in the world.
'That trend is beginning to occur in Ghana and elsewhere in Africa as smartphones get cheaper and more people switch to smartphones. This will be transformational for individuals and for the economy in areas such as banking, e-commerce, mobile financial service, m-agriculture, m-health, etc.'
 
By Samuel Boadi