Alleged negligence of Madina fire service; Board Chair to direct investigations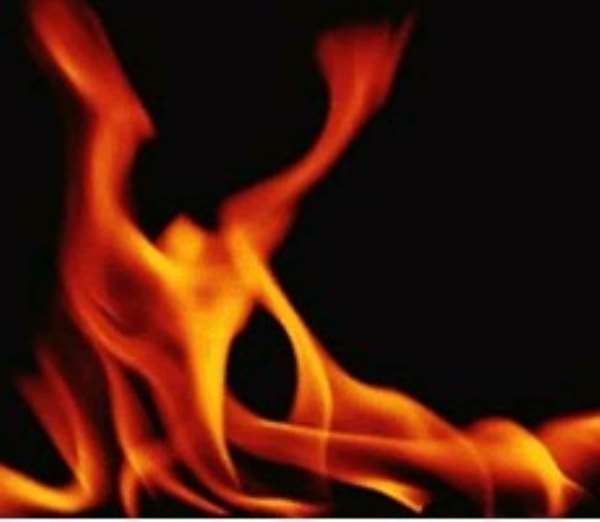 The Ghana National Fire Service (GNFS) will soon begin investigations into an allegation by a woman that her house was reduced to ashes following the refusal of officials at the Madina Fire Station in Accra to attend to her, when she reported the incident. 
The investigation into to the action of the Madina fire service is expected to be at the behest of the Fire Service Council chairman, Alhaji Amadu Sorogho.
Speaking to Joy News, Friday, Alhaji Sorogho says the attention of the acting fire officer at the Headquarters and his directors will be drawn to the incident for investigations.
According to him, the conduct of the Madina fire officers towards the fire outbreak is unacceptable since regardless of the location of the fire outbreak, fire officers are required to assist whoever needs their help.
"We don't see why the woman's property, if it is true that it could have been saved if the fire service station at Madina had acted promptly, [should be burnt].
"It is not acceptable, so long as the woman got there first and reported, it is for them [Madina fire service] to act promptly and then if they think that leaving their office will create a vacuum, after getting [to the scene of fire], they could just get the Adenta fire service to come or if they cannot go there then it was their duty to use their communication gadget to get Adenta [fire station] to quickly respond and not to say that the woman should go to Adenta to report. "That was totally unacceptable", Alhaji Sorogho intimated.
Lilan Bagidah, a resident at Sakora, a suburb of Adenta, claims officers at the Madina station told her the location of her house was not under their jurisdiction and asked her to go to the Adenta Station for help.
Joy News' Kwakye Afreh-Nuamah reported that the victim of the fire outbreak got an urgent message from her neighbours around 6pm last Monday that her residence was on fire.
Upon lodging a complaint at the nearest fire station at Madina, officials looked on unconcerned as the fire worsened.
Lilian Bagidah said the incident has left her entire family traumatized.
Meanwhile, the municipal fire officer at the Madina fire station, Evans Asiedu, insists his men did nothing wrong.
"If the jurisdiction of the fire outbreak doesn't fall under Madina but falls under Adenta, then Adenta [fire service] has to go", the Madina municipal fire officer emphasized.
Public Relations Officer of the Ghana National Fire Service, Billy Anaglatey tells Joy News that although preliminary investigations have proved officers at the  Madina fire station acted professionally, the service will still look into the issue.