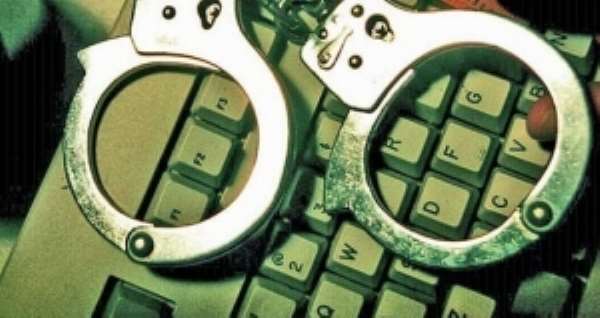 Ghana has signed a memorandum of understanding (MoU) with the Commonwealth Cybercrime Initiative (CCI) on the best approaches to deal with the threats associated with Internet use.
Dr Edward Omane Boamah, the Minister of Communications, signed for Ghana, while Mr Shadrach Haruna,  signed on behalf of the Commonwealth Secretariat.
Varied threats that have come with the Internet age include financial scams or fraud, viruses, pornography and hacking. The government is, therefore, collaborating with the CCI in its bid to deal with the various Internet threats to make the technology safer.
Speaking at the launch of the collaboration between the government and CCI, Dr Boamah indicated that the agreement was essentially geared towards overcoming the barriers which various security protocols and territorial borders could not deal with by harmonising the laws on cybercrime.
He said as a measure to safeguard Ghana's cyber space, the Ministry of Communications had, through stakeholder consultations, developed the national cyber security strategy and followed it up with the establishment of a computer security incidence response team to manage cyber threats.
Child Online Protection
Dr Boamah said the Ministry of Communications was undertaking a child online protection programme as a major priority of the government, which would be completed in September 2014.
"The dangers facing our children in cyber space are multiple and include child abuse, child pornography, hate and suicide sites and many more of which many may not be aware," the minister said.
He stated that the protection of children against online threats had become imperative because although Ghana's Child Protection Act 560 ensured that children were protected from all forms of abuse, it fell short of child online protection.
Dr Boamah said an amendment to the law or related laws to reflect the current electronic communication challenge that was facing children would, therefore, be considered. 
Reason for CCI
Mr Haruna said it was the reality of cybercrime that made the Commonwealth adopt the CCI.
While admitting that ICT had enhanced trade, governance and other sectors, Mr Haruna said an ICT survey conducted on civil society had shown that there were increasing threats to global security, commerce, personal privacy and children.
He affirmed that it was because of those threats that Commonwealth Heads of Government at their meeting in Perth, Australia, in 2011, agreed to adopt a Commonwealth cybercrime initiative as a collective approach to address the challenges.
The agreement, he said, was affirmed at the most recent Commonwealth meeting in Columbus in 2013.
Mr Tim Crosland, Chairman of CCI, said the signing was part of the collective project to fight cybercrime.
He said the CCI was a network of 30 international organisations mandated by the Commonwealth Heads of Government to promote prosperity and security in the cyber space of the Commonwealth.
They include the International Telecommunication Union (ITU), UNCTAD, the World Bank, Microsoft, and Vodafone.