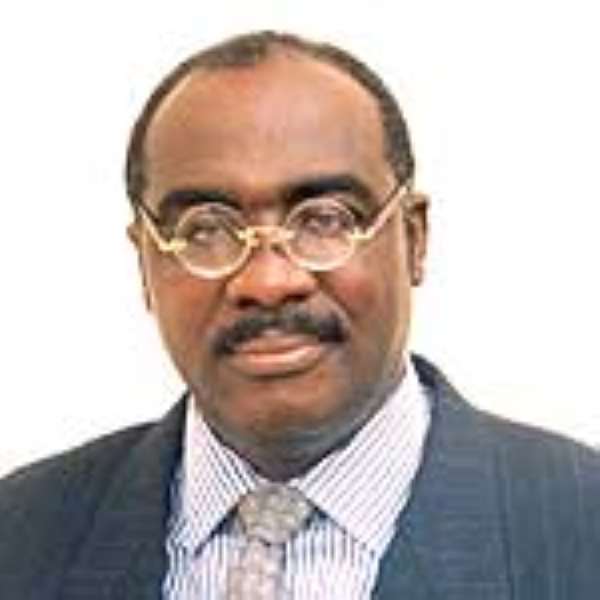 Papa Owusu Ankomah, Minister of Justice and Attorney General on Easter Sunday said the government would continue recognise the Church as its partner and there was the need for all churches to collaborate efforts towards national development.
He asked the Churches to use its power for the benefit of the members and the entire country.
Papa Ankomah was speaking at the Christian Faith Church (CFC) Easter convention under the theme " Rising to a new level of God's Glory" at Sekondi.
He said the government would ensure that the 2004 elections were free and fair to enable the country enjoy its stability and peace.
Papa Ankomah urged Churches educate their members on the importance of the forthcoming elections and to the Churches to pray for a peaceful and incident polls.
Bishop Emmanuel Botwey, General Overseer of the church called on Christians to stop the unnecessary rivalry and competitions among church members, which according to him could undermine the development of the Church.
He said the struggle for leadership positions in the Church, coupled with the usage of long and superfluous titles, accumulation of wealth and other material possessions by Reverend Ministers and other church workers, negatively affected the progress of the church.
Bishop Botwey warned Christians against exploitation adding that "we did not buy the Grace of God and we should not sell such gifts for our personal benefit".
He appealed to church to help train the youth to enable them assume leadership positions and hinted that the Christian Faith Church would soon establish a community training centre for the youth and the elderly in the Sekondi-Takoradi metropolis.
He said the centre would provide training in vocational skills, computer studies, batik tie and dye making and communication. Reverend Emmanuel K. Arthur, Minister in charge of the Anaji Christ the King Methodist Church, delivering the sermon on the theme "He is Risen" said the resurrection of Christ signified a transformation in the lives of Christians.
He said all Ghanaians must re-assess their relationship with each other, reconcile with those who offended them and to get closer to God. Rev Arthur said "Christ resurrected so that all our shortcomings would be replaced with a new beginning" and asked Christians to be role models for non-Christians.