MPs Take Bribe! How Could I Deny The Obvious? – Bagbin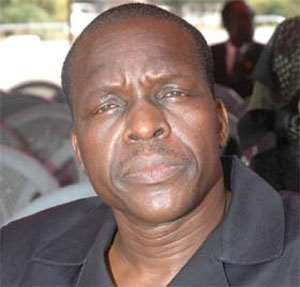 The Member of Parliament (MP) for Nadowli/Kaleo, Alban Sumana Bagbin says he is ready to face any committee of Parliament to prove his claim that some MPs indeed take bribe to facilitate their work.
He will not play the ostrich nor deny the obvious, and unless they expect him to lie about it, he will present the evidence to any committee of Parliament he would be asked to face on his return from France where he says he is leading a Ghana delegation to a conference.
Some MP's have been baying for Bagbin's head since  he made the explosive admission  at a civil society forum in Koforidua at the weekend, that Parliamentarians, as part of the larger Ghanaian society were prone to bribery and that some MP's actually take bribes in the discharge of their duties.
On Tuesday some members raised the issue in the house and  demanded that he be summoned to substantiate the damning allegation or be made to withdraw same if he could not prove it because it blighted all parliamentarians.
But speaking to Radio Gold via phone Wednesday morning, Alban Bagbin maintained that he cannot run away from his claim since it was obvious for all to see, except those who want to play the ostrich. Besides, it is not in his nature to lie.
'I have not heard  what they said , but if it is in reaction to  my answer to the question  that was posed by a participant at a civil society engagement with myself and a technical officer from parliament, I think then they got everything wrong. They got everything wrong. The questioner from the civil society, together with his colleagues, were producing evidence of how some members of parliament compelled them to offer them bribes before they did work for them in parliament. And so my reaction was to concede that some members, I've never stated all members of parliament, I said yes, some members of parliament, from the evidence that they produced and from what we all know, would be prone to taking bribes before doing work but it was because, and then I gave explanations of the conditions under which we work in parliament, which could pressurise some members to fall prey into accepting bribes. And so I don't understand why they are saying that I said all members of parliament.
'No! I never said all members of parliament and unless they want to say that I should have been denying the obvious or speaking untruths and I am not that kind of person. There's no way I'm going to be lying through my teeth to the civil society participants as to what is happening in parliament, I won't do that. But if the position is that I should appear before privileges committee or I should appear before leadership of parliament, I will do so when I return to Ghana… No, no, no when I appear before the leadership or the privileges committee, will definitely be providing the evidence for the leadership or the committee to look at.'
Bagbin insisted he was conceding to what some at the forum had also claimed to have participated in, and when pressed by his interviewer, Alhassan Suhuyini whether he would stand by his claim of some members taking bribes to do the bidding of sponsors, Bagbin was an emphatic yes.
'My brother, my nature is not to lie. That's not part of my nature and so I will not only appear, I'll also come with what I believe are the evidence. I am not just going to appear and try and run away from it', he said