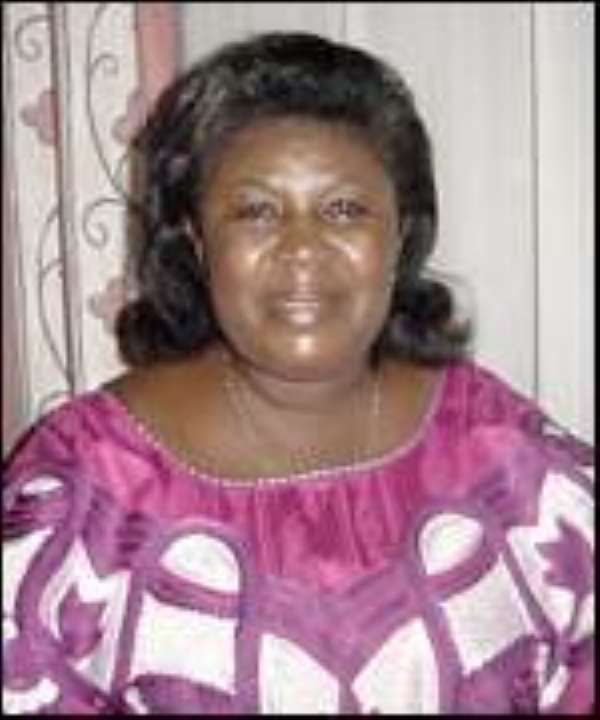 The First Lady, Madam Theresa Kufuor, has seized a piece of land belonging to a 75 year old man, for use as part of a day care centre, belonging to her non-governmental organization.
And now the 75 year old man, Iddrisu Abdul Mumuni of Kotobabi, Accra, a Moslem, says he won't take the legal action to recover his property, but will appeal to the president, Mr. Kufuor, to plead with his wife to give the land back to him.
According to the old man, when the first lady and her group attempted to encroach upon his property, he showed the group all the relevant documents to support his ownership of land. That was about three months ago. Apparently, still not convinced with his callings, the NGO made enquiries both at the land and surveys department for a search to ascertain the ownership.
In both cases, the group was told that the property belongs to the old man. But the NGI cared not for any of those things. So there was no need to show the strength of power. A group of about 10 armed policemen had to be commandeered by Madam Kufuor's NGO to supervise the clearing of the land and to hell with the law and documents.
Observers have watched with interest the way Madam Kufuor has been following the footsteps of Nana Konadu Agyemang Rawlings, her predecessor, in showing concerns for child care and education.
The only difference, however, is that Nana Konadu never stole any piece of land from any one for NGO projects undertaken by her NGO.