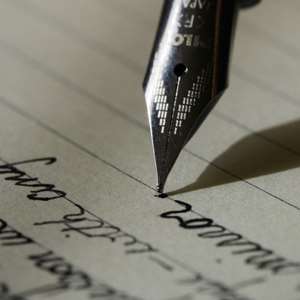 Have the people of Juaboso Constituency and for that much citizens of Sehwiman taken a deeper thought of the saying "be the change you want to see in the world" by Mahatma Gandhi?
My heart becomes heavy anytime my people talk about change but nothing is being done to bring the needed change or do we have to wait for change to walk to us? The answer is no, and what it means is that changes in the lives of people do not come by itself but by changes in the mindsets of the people.
The people of Sehwiman especially the youth keep talking about change yet continue to elect people who are Parrots on TV and Radio stations but cannot perform the assignment given to them at where the national cake is shared. When it is time for this leaders to renew their mandates they visit my people and give them few cedis and other material things and then promise to do better when their mandates is renewed but once that is done they go back to their old ways.
Those who are equally guilty of this are the party executives at the district level. This is because the incumbent leaders support their children's education to the detriment of the rest of the people so they do not paint the right picture to their ward members and that always makes the needed change a myth.
The youth of Juaboso have you check to find out whya particular MP from one of the Constituencies in the Coastal area has represented the right from the birth of the 4th Republic up till now and even when the NDC was in opposition? This is because he is MP who cares about the youth in his constituency. He uses his influence as MP to get them jobs and scholarships to travel abroad to do their Master's degree programs in institutions of higher learnings in the UK and America. Can that be said of any MP in the Juaboso Constituency?
What is produced in the Coastal areas? It is only the sea but in Juaboso Constituency we have the ever green Akrokosua Forest, where Timber Companies have been "ransacking" it for their treasure-Timber yet they do not care about the people and our leaders are not telling them anything while the opinion leaders sit down unconcern. Information filtering in now indicates a Sehwiman MP is involved in illegal timber business near Sefwi Nsinsim in our Constituency. Do you expect such a leader to stand up for his people?
Juaboso Constituency is surrounded by virgin forest but the people cannot get farmlands yet they have no one to talk on their behalf to get some for farming activities. Can the people of Ningo/Prampram and other Coastal areas for example be prevented from fishing in the Sea? Sometime ago I learnt a young man from Sefwi Boinzan who had invested as much as over 700 million Cedis in Cocoa plantation lost all his investment because a few acres of his farm was alleged to be part of government forest. This young man had to stoically take his lost as his fate but I think if Juaboso Constituency had a vocal leader (not like the MP who is only good on Radio or TV) this would not have happened, therefore the time is up for change in leadership.
People of Juaboso Constituency should bear in mind that it is never too late for us to change our situation by electing vibrant and dedicated leaders to steer the affairs of the constituency.
How many of our children enjoy Cocoa Marketing Board Scholarship? Just a few yet we produced a chunk of Cocoa in Ghana.
Let me finish this piece by giving you a short analysis or scenario depending upon how you see it.
Madam Yaa Baah is a Cocoa farmer from Sefwi Agyemandiem, during the cocoa planting season she wakes up early to go and plant her cocoa seeds/seedling with her son Yaw Fuachie strapped at her back defiling the dews and drizzling rain. During this time insects kept biting baby Yaw who does not know how to speak whiles earth worms crawls on Madam Yaa Baah. After the Cocoa becomes a finished product and there is the need for someone to enjoy Cocoa Marketing Board (CMB) Scholarship.
Instead of Yaw Fuachie to enjoy the scholarship which is the fruit of his mother's labor the scholarship is given to the son of the Managing Director of Tema Oil Refinery. Madam Yaa Baah cannot afford the luxury of sending Yaw to a good school so he has to go to a mushroom school. The Managing Director sends his child to a very good school and that child made it to the University but Yaw could not make it so his best option is to take over his mother's farm. The child of the MD also takes over after his father's death. This way the circle of suffering continues in Madam Yaa Baah's offspring.
This scenario or what you will choose to call it has been the portion of the majority of the people of Juaboso Constituency and Sehwiman in general.
Now the question is when and how do we break this unending circle of suffering in Sehwiman. I throw this to the youth of the Constituency as a challenge. They should not think it is too late to change situations because Trina Paulus once said "No matter how far you have gone on a wrong road, turn back"