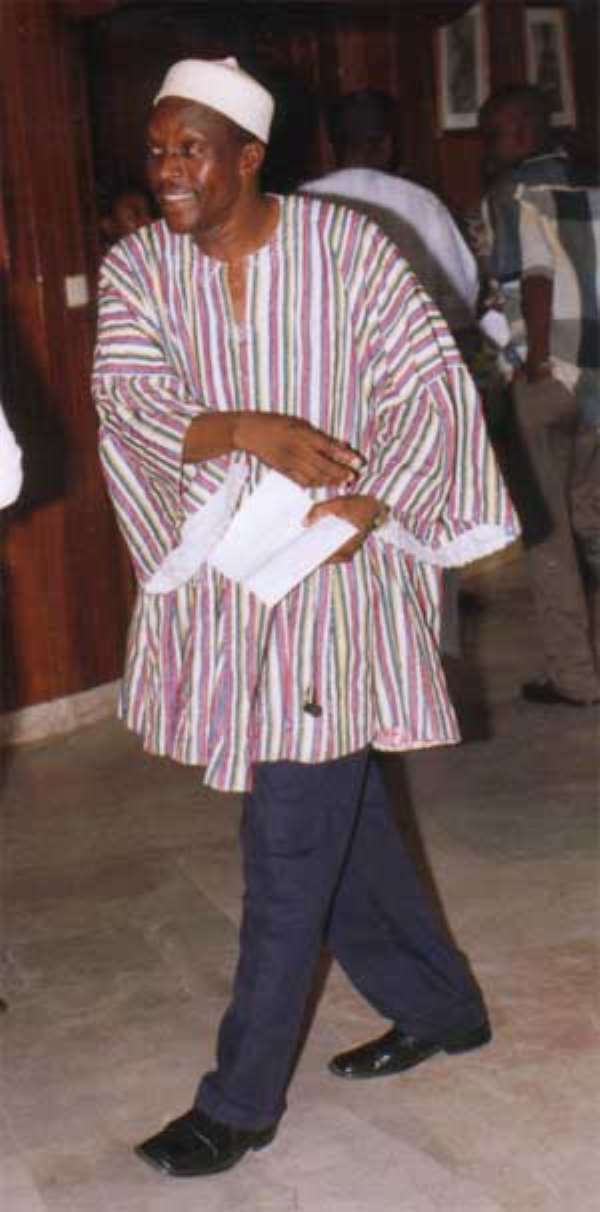 Wa, April 2 GNA - Most National Democratic Congress (NDC) supporters in the Nadowli North Constituency have threatened to quit should Mr Alban Bagbin the incumbent Member of Parliament be given the ticket to be the Parliamentary candidate. The disenchanted members argued that Mr Bagbin had been their Member of Parliament for about 12 years now and should, therefore, step down for others to continue.
Mr Ishak Dapila, Nadowli North Chairman of NDC, told the Ghana News Agency that as a result of their displeasure with Mr Bagbin's insistence to be their MP, the electorate at Charikpang, Nanville, Sankana and other big settlements in the constituency booed at the MP when he visited them during the registration exercise.
Matters got to head when the MP allegedly transported a lot of people mostly students from the Wa Municipality to the constituency to register. "Because he has sensed the danger of loosing his seat he has now resorted to the unconventional ways of going about issues", the Chairman said.
Mr Dapila said a lot of intellectuals were deserting the Party in both the constituency and Region as a whole because of the habit of particular politicians to hang on to power as though it was their personal property. Mr Dapila, who is also contesting for the NDC slot in the Constituency, said there was no need for primaries in the constituency since Mr Bagbin "has overstayed in Parliament".
When the GNA contacted Mr Bagbin to react, he said although he promised not to contest for the seat after the 1996 elections, the electorate urged him on adding; "they see me as the best material for the people to advance their cause and development agenda". He said he would let a lot of NDC members and supporters down should he step down at this crucial point.
"How can the general of an army withdraw from a tensed battlefield, when they need his advice and leadership?" He was referring apparently to his position as the Minority Leader in Parliament. "People will think I am leaving because NDC is not in power but my policy is to do something and do it well". Mr Bagbin said the NDC had groomed him up to become a national political asset and it would be difficult to abandon them when they needed his expertise and experience to reclaim the governance of the country.
He called on Mr Dapila and his followers to settle issues at the primaries and stop making untenable allegations. "Even the vehicle that Mr Dapila is using for his campaign against me belongs to me. I don't understand where the problem is coming from?", he said.