Five illegal miners found dead in South Africa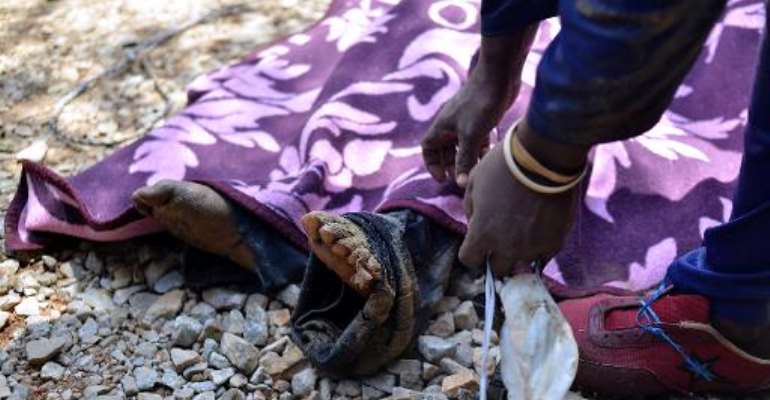 Johannesburg (AFP) - South African emergency workers on Wednesday said they had discovered the bodies of five illegal miners outside an abandoned gold mine, a week after the high-profile rescue of two dozen other illegal miners.
"There were about five illegal miners who were discovered in Roodepoort", west of Johannesburg, said Emergency Management Services spokesman Robert Mulaudzi.
Police found the bodies -- four men and a woman -- late Tuesday night, he added.
"It looks like they might have been brought to the surface by their colleagues because we found the bodies outside the shaft," Mulaudzi told AFP.
The bodies showed no injuries, but authorities detected lethal carbon monoxide levels in the area over the weekend, when another illegal miner was found dead.
Much of the area around Johannesburg is pockmarked with old shafts, a testament to the city's century-old history of gold mining.
While many are no longer commercially viable, they still contain enough deposits to attract scores of the city's unemployed, and those from much farther afield.
The latest fatalities follow last week's rescue of two dozen illegal miners who were trapped in an abandoned gold mine east of the city.
Rescuers found two dead miners near that mine at the time.
The rescued miners have appeared in court. Police suspect the workers, mostly immigrants from neighbouring Mozambique, are part of illegal mining gangs.
Accidents are commonplace. In 2009, 82 illegal diggers died in a disused gold mine shaft when a fire broke out underground.