ECOWAS Zero Hunger Initiative workshop opens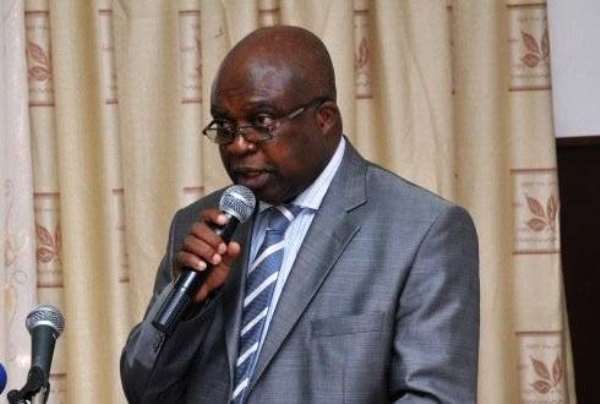 Mr Kofi Humado 2014
Accra, Feb. 25, GNA - Mr Kofi Humado, Minister of Food and Agriculture said Ghana's political commitment to eradicate hunger is increasingly putting nutrition, food security and right to food at the top of the country's agenda.
Mr Humadu was speaking at the opening session of the Economic Community of West African States (ECOWAS) Zero Hunger Initiative workshop organized by the Food and Agriculture Organization (FAO) and ECOWAS in Accra, on Monday.
The Minister said there was the need to create successful and mutually beneficial partnership between the private sector actors and smallholder farmers to increase productivity, improve access to markets, increase family incomes and nutritional status of all rural dwellers.
He said the impact of climate change on West African countries requires innovative approaches to resilience and adaptation to food insecurity and malnutrition, adding, "It is my hope that the Zero Hunger Initiative will contribute to reinforcing resilience to external shocks, including global food crises that put vulnerable population under extreme pressure for survival."
Dr Lamourdia Thiombiano, FAO Deputy Regional Representative for Africa said many efforts are currently being made to fight and eradicate hunger, including the United Nation (UN) Secretary General's launch of the Zero Hunger Challenge to the African Union (AU) together with the FAO and the Institute de Lula Declaration for Renewed Partnership to end hunger.
He said the ECOWAS Head of States and Governments endorsement of the Zero Hunger global goal statement respectively in July and September, 2013, shows the political commitment to end hunger by 2025.
Mr Thilmbiano said the launch of the West African Hunger free project is an important landmark in the midst of the efforts of all development stakeholders' across the Food and Agriculture sector, to eradicate hunger and poverty, reduce malnutrition and promote sustainable development growth.
He said the hunger free project is a three-year joint ECOWAS-FAO project, with support from Germany, and it's aimed at reducing hunger and malnutrition and advance the realization of the right to food in West Africa.
Dr Lapodini Marc Atouga, Commissioner, Agriculture-Environment and Water Resources at the ECOWAS Commission, said in order to address the above-mentioned challenges, there was the need for the ECOWAS region to embark on a paradigm shift of short term solutions to a more comprehensive and holistic solutions to the problems of food and nutrition insecurity in the region.
"The challenges are still in existence and therefore, I call for continued reflection and thinking on how best to fast track solutions to the problems whereby our region can become hunger free within a reasonable time frame."
GNA