Mahama praises Economic Partnership Agreements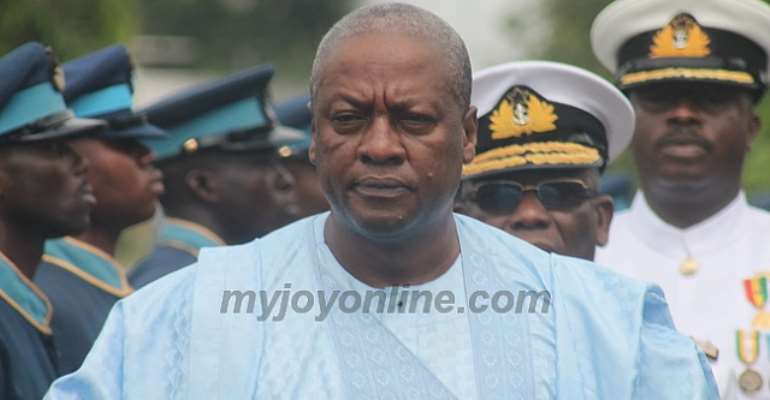 President John Dramani Mahama says he does not believe that the Economic Partnership Agreements (EPAs) will be injurious to economic interest of Ghana as suggested by civil society groups.
He indicated that the nation was mindful of the implications of the agreements and made sure that it would inure to the benefit of the economy.
President Mahama gave the assurance when he delivered his State of the Nation Address to Parliament in accordance with Article 67 of the 1992 Constitution on Tuesday.
"I am optimistic about the success of these negotiations. But considering that it may not be possible for these EPAs to be concluded before the 14th October target date this year, Ghana will take into consideration transitional measures to ensure that our export is not jeopardised."
According to ECOWAS, it has decided to sign the economic partnership with the European Union to protect exports from the region. The economic grouping arrived at this decision last month, after 12 years of back and forth negotiations. ECOWAS' decision was based on the recommendations of a committee set up to review the agreement.
The Economic Partnership Agreement will allow Ghana to have 100 percent access to the European market except for rice and sugar, while EU countries will have 75 percent access to the Ghanaian market duty free and quota free.
The EU is Ghana's largest export market, accounting for more than half of all exports.
But the UN Economic Commission for Africa says Ghana is expected to lose about 300 million dollars in revenue every year if it signs the Economic Partnership Agreement with the EU.
Also, the President of the Ghana Chamber of Commerce and Industry, Seth Adjei-Baah has asked ECOWAS to reconsider its stance, arguing that ECOWAS has a lot to lose with the agreement.
Meanwhile, Claude Maerten, the European Union's most senior diplomat in Ghana is reported to have said the negotiations with West Africa on the Economic Partnership Agreement (EPA) have ended.
He declared the next step is political ratification.