Deputy Minister Confesses In Public …Over Transfer Of Teachers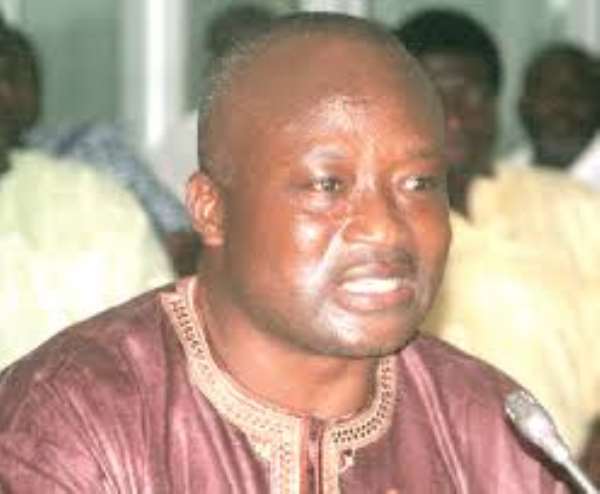 It has now emerged that some political appointees have been thwarting efforts to ensure equitable distribution of professionals, such as health workers and teachers to all parts of the country.
The Deputy Brong-Ahafo Regional Minister, Justice Samuel Agyei, admitted to being part of the problem, due to the stories told by persons who thronged his offices to seek assistance in changing their postings.
He narrated that some of them come to the office with their visibly weak parents to claim that they can not move far away from them, hence the need to help change their postings in order to take care of their parents.
Mr. Justice Samuel Agyei, disclosed this during the opening session of the 2013 Annual Performance Review of the Brong-Ahafo Regional Health Directorate in Sunyani.
He confessed openly and vowed never to tolerate such people, no matter how pathetic their stories might be, to ensure that people in the remote areas of the country have a fair access to quality education and healthcare delivery.
The Deputy Regional Minister appealed to health personnel to accept postings to deprived areas to cater for the health needs of the people, while the government continued to make efforts to improve conditions of service and provide incentives for them.
Earlier, Dr. Timothy Letsa, the Brong-Ahafo Regional Director of Health Services, enumerated the challenges faced by the health sector due to the refusal of personnel to accept postings to remote communities.
According to Dr. Letsa, if that issue remains without being unresolved, the effort to achieve the MDGs 4 and 5 would be a mirage.
On his part, the chairman of the occasion, Professor Thomas Djan Fordjour, Rector of the Sunyani Polytechnic, proposed the training of midwives and nurses in the polytechnics to improve the current shortfall in the health sector.
Prof. Fordjour said because of the economic depression, the Government could not allocate funds for the establishment of more nurses and midwifery training institutions in the country.
He, however, said various facilities at the polytechnics could be improved to enable them run programmes in Nursing and Midwifery.