Prisons Start Reform Agenda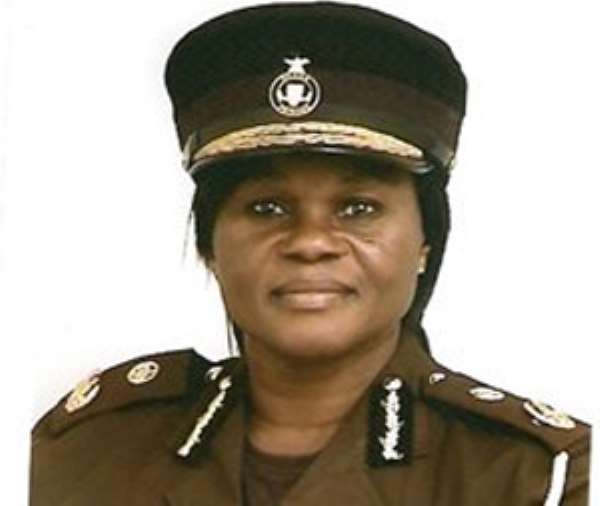 The Ghana Prisons Service has started a programme towards reforming the management of prisoners to conform to international best practices.
Towards this end, the Director-General of Prisons has commissioned a transformational task force made up of various experts from a multiplicity of departments in the Service and headed by Rev. CSP. James Tetteh of Prisons Headquarters, to advise on the reform agenda.
A release signed by DSP Vitallis Aiyeh, Chief Public Relations Officer of the Prisons Service, pointed out that the action is also intended to bring the Service   'in line with the vision of the Prisons Administration to upgrade the Prisons System in Ghana to comply with the United Nations standard Minimum Rules for the treatment of prisoners and also to conform to international norms and best practices.'
The main task of the Transitional Team will be to assess the current state of affairs in the Prisons Service, including structures, policies, systems and procedures for operation, the release stated adding that it would also study the problem of overcrowding and strategise on how best to decongest the Prisons.
'They will be looking at developing new systems and procedures for admitting classification and their sentence planning and effective re-entry after their discharge,' the release explained.
The Team will also advise on capacity building of staff to equip them with operating tools for upgrading standards in the Service in line with guidelines of the United Nations Standard Minimum Rules for the treatment of prisoners DAILY GUIDE has gathered.
The Director-General's terms of reference for  the Transformation Team also include high level consultations with all stakeholders, especially key Agencies of the Criminal Justice System, members of civil society, religious groups, volunteers and both local and international development partners in the country. 'Our hope is to build wider consensus Prisons Reforms in the country to make the Prisons relevant to criminal justice administration,' the release stated.
In line with this mandate, the Transformational Team has been receiving a great deal of assistance from the British High Commission, Migration Section, led by Mr. Charanpreet Singh Walia.
In November 2013, the U.K. government, at the request of the Prisons Service, commissioned a study into the Ghanaian Prisons system with the aim of making recommendations for its reform into a modern correctional system.  The report, together with its recommendations, are being examined by the Transformational Team to help strategise on actions to take to improve on existing structures, systems, methods of operations and general handling of prisoners in this country.
'It is the hope of the Prisons Administration that all other stakeholders will provide the much needed help to the Team to come up with the best options that will transform the Ghana Prisons Service into an effective Correctional Service that Ghana will be proud of,' the statement concluded.