Seventh Rhino Killed In Assam's Kaziranga This Year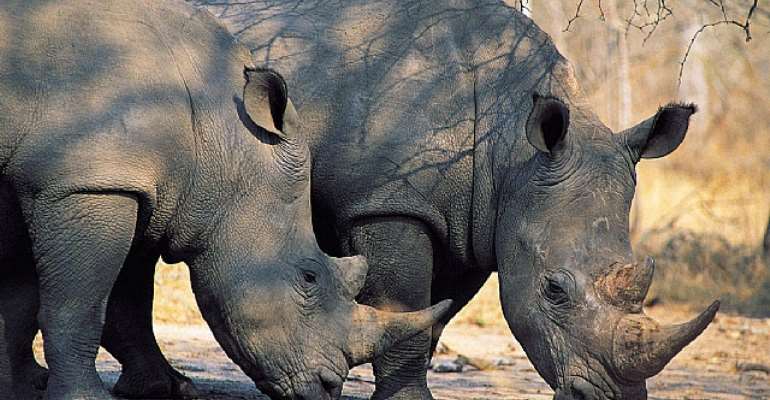 Guwahati, February 24: Poachers continued killing spree in Assam killed another one horned rhino in world heritage site Kaziranga National Park (KNP) on Monday, officials said.
The world heritage site had lost seven one horned rhino, which were poached in this year so far.
According to reports, forest guards had found a bullet injuries carcass of a male rhino inside the park on Monday morning after encounter took place at Burhapahar area in the park between poachers and forest guards.
"Forest guards also found 36 nos empty cartridge of AK-47 rifle near the encounter place," a top official of KNP said.
Top officials of state forest department and police had rushed to the area and launched operation against the poachers.
On February 23, poachers killed a rhino inside the park and managed to flee with horn.
In this month, state forest department and KNP authority had fitted eight towers of electronic eyes to monitor movement of poachers and wild animals.
In this year, poachers killed one more rhino in Manas National Park (MNP).
In 2013, Assam lost 40 one horned rhinos, which were poached four national parks in the state.