Tamale SDA Ordains New Pastors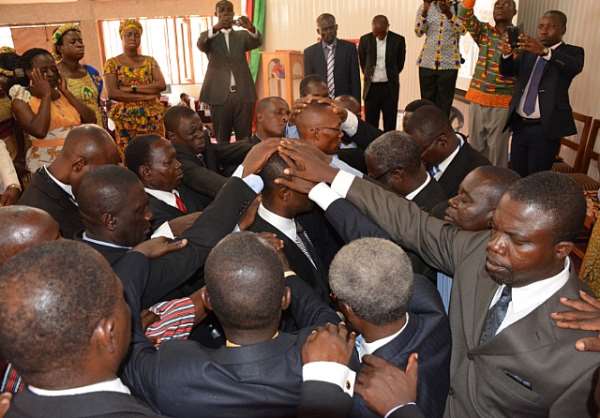 The Tamale Branch of the Seventh Day Adventist Church (SDA) has performed an ordination service for its new pastors.
The trainee pastors went through several months of grooming and training in line with the SDA doctrines and Christianity at large.
Speaking at the service, Pastor Kwanin K. Boakye, President Of The North Ghana Union Mission (NGUM) Of The SDA, urged the newly ordained pastors to lead the cause of transforming Christian lives through the use of the word of God.
Pastor K. Annor-Boahen, the Executive Secretary of the NGUM, on his part, charged the pastors to be role models as they use their lifestyles and mission to transform lives of unbelievers and prepare their souls for the Second Ccoming of Christ.
He later prayed and asked for God's continuous blessing on them as they renewed their cause to win souls for the Lord.
Pastor Bobieh thanked the leaders of the church for their exceptional support and prayers given them throughout their training.
He later pleaded with the congregation to continue to support them in their cause of work for winning souls and transforming the lives of God children to develop the country.
Photo Credit: Geoffrey Buta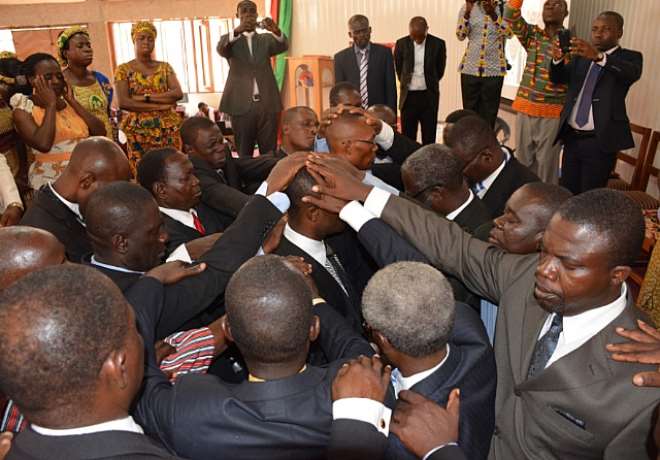 2014-02-23 123630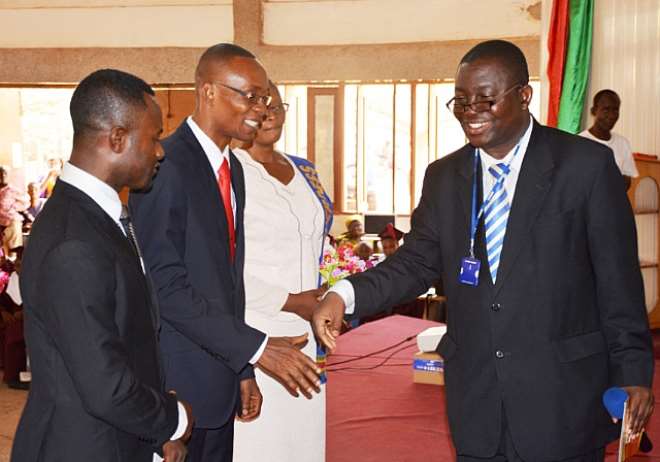 Pastor Kwanin K. Boakye (Right) The President Of The North Ghana Union Mission (NGUM) Of The Seventh-Day Adventist Church Congratulating Pastor George Kossi-Ekao Amouzou (Middle) And Pastor Elisha Nnyira Obeng Bobieh (Left) After An Ordination Service Held At The Weekend In Tamale Pastor Boakye Delivering His Sermon, Charged The Pastors To Preach The Gospel In Advancing The Cause Of The Church To The People Rather Than Engaging In 'Prosperity Theology