Tribute by Elinam Dumor: We will make you proud, father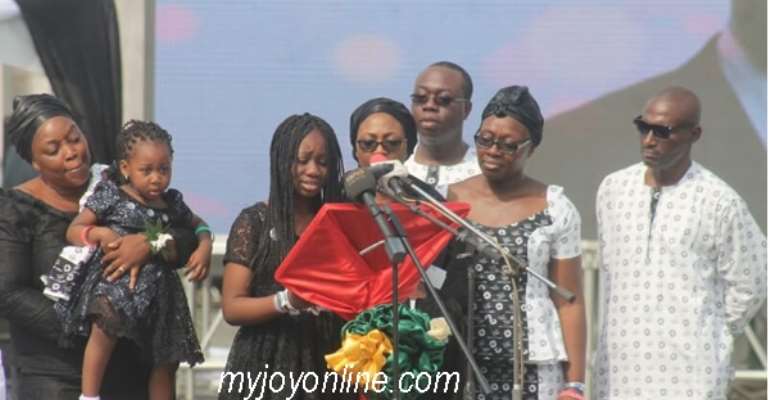 The first of three children of the late iconic broadcaster, Elinam Dumor, has given a firm assurance of their unassailable desire to live the dream they shared together with their late father.
In a touching tribute read in honour of their late father at the funeral ceremony, Saturday, Elinam said the late Komla Dumor encouraged them to "dream big and not be mediocre and to strive to be excellent at whatever we choose to do."
"We will make you proud", Elinam assured, while still reminiscing the bed time stories and the delicious meals he cooked especially on Sundays.
Watching their father present the news on TV was a sight so delightful to behold, Elinam glowed but also confessed how they will miss the many stories Komla told them from his travels to different countries, the pictures he came with and the promises to take them to each of the countries he had visited.
"We will always remember our birthdays with you, when you and mummy will bring us breakfast in bed, prayed with us and advised us.
"Daddy rest in peace with God and we hope to see you again in heaven one day. Love always. Elinam, Elorm and Araba."
Komla Dumor, born October 3, 1972 died on January 18, 2014, after suffering a cardiac arrest at his residence in London.