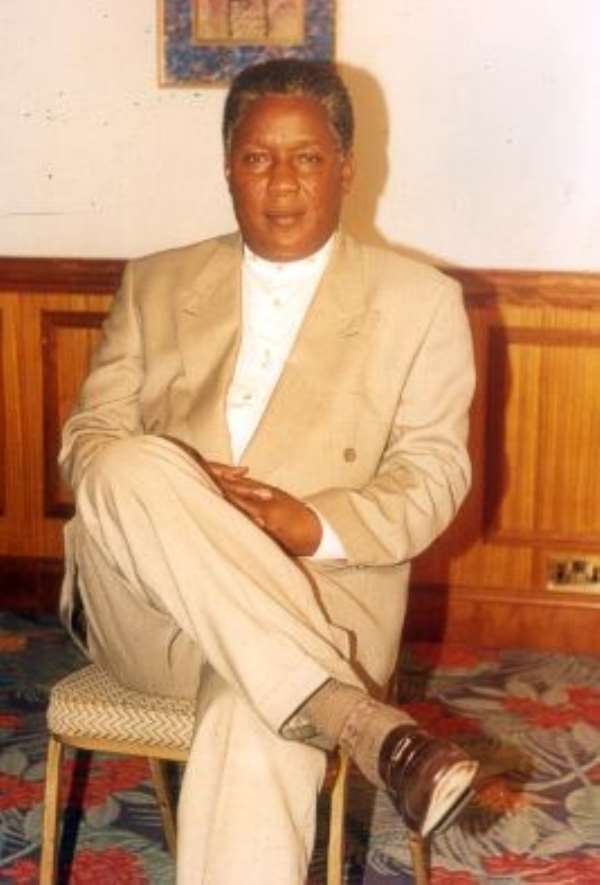 Following the public outcry against his infamous unguarded tribal outbursts that Gas in NPP are fools, Enoch Teye Mensah, MP for Ningo Prampram and Vice Chairman of the National Democratic congress, has threatened to bring court proceedings against The Daily Dispatch for what he describes as "misrepresentation."
Mensah told Randy Abbey of Choice fm's "Strict Proof" programme that the newspaper has "misrepresented" him.
According to Randy, E.T. Mensah declined to speak on his programme on Wednesday because he was seeking a court order to clear his name for what he described as "misrepresentation of facts". Mensah, The Statesman learnt, is embarking on the defamation course to douse the negative publicity that his Teshie comments have generated for him and the NDC.
Public criticism continues to trial his tribal onslaught aimed apparently at inciting Gas against the NPP Government. But, Ben Ephson, Editor of The Daily Dispatch, has welcomed E.T.'s decision when he spoke to The Statesman on Wednesday. "I believe in the country's judicial system," he calmly stated.
Ephson, who has over 30 years' experience in Journalism, said the former Sports Minister has every right to seek redress in the court if he feels he has been treated unfairly. E.T. is aid to have requested for a copy of the recording of his controversial speech from Peace FM.
Mensah, who was in the company of his mentor, Jerry John Rawlings, told the crowd that Gas should throw their support behind the NDC because the NPP doesn't recognize them.