Telcos data subscriber-base pick up again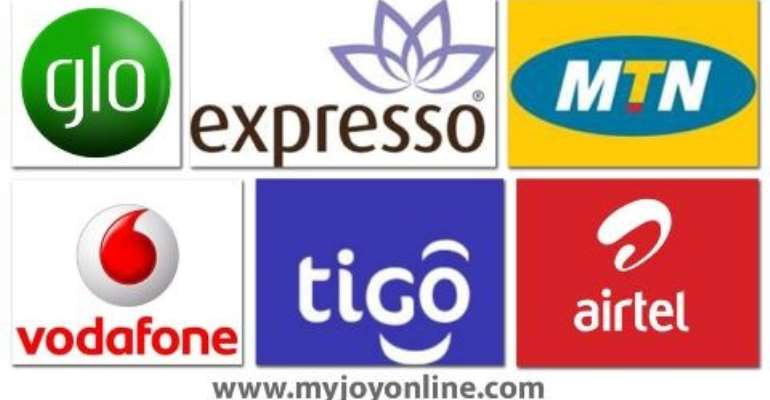 Data subscribers of the six active telecom operators in the country has been dropping month-on-month since August 2013, but in the last month of that year, it picked up again after the three-month decline.
In August 2013, total data subscription for the telcos was over 10.56million, representing 40.7% of total number of mobile subscriptions in Ghana. Total mobile subs now stand at over 28million.
As of November 2013, it had dropped to a little over 9.76million, representing just about 35% of total subscription, which increased to more than 27million from over 25million in August.
But year ending, December 2013, new figures published by the National Communications Authority (NCA) indicate total data subs stood at more than 10.3million, which is just about 37% of the total number of data and voice subs of the telcos.
The August to November decline was largely driven by a consistent drop in the data subs of market leader, MTN, based on figure the telco submitted to the NCA.
Over the three-month period, MTN lost a whopping 1.43million data subs, representing a 23.6% decline and that drove the over decline in telco mobile data subs.
But some MTN official has been claiming the November figures, which showed the huge decline, were erroneous, but that official did not provide the "correct figures."
Meanwhile, between November and December alone, MTN bounced back gaining over 250,000 data subs, and that partly drove the increase in the overall data subs.
On the voice market, MTN continues to lead with just a little under 70,000 customers more to reach 13million subs. Its market share is 46.1%.
Vodafone also continued its winning ways by increasing data subs from 1.36million to about 1.62million, which is more than is about 260,000 more data subs in one month.  On the voice side, Vodafone for the first time crossed the 6millionth mark and increased market share marginally to 21.58%
Airtel also returned to its winning ways with a relatively marginal increase of about 4,000 additional data subs, after witnessing a decline in November.  On voice, Airtel recorded a marginal increase to about 3.4million customers. It current market share is still hovering around 12%.  
Tigo also saw a marginal decline of about 9,000 in November, but bounced back much stronger with an additional 26,000 plus data subs in December. The company also increased voice subs marginally by some 6,000 plus subs, gaining a market share of 14.35%.
Glo also returned to the 300,000 zone by adding on about 20,000 data subs in December. But it dropped some voice customers and fell a few thousands below the 1.5million zone. Glo's current market share is 5.3%.
It has been five months since Glo announced its intentions to become the second largest operator by subscribers in 24 month. But the company does not seem t be getting anywhere near that target as yet.
Meanwhile, sole CDMA player Expresso dropped about 3,000 data customers to finish at 38,000 year ending. Expresso also continued to lose voice subs, falling from 145,000 to about 134,000 in December, representing 0.48% market share.
Ghana's Jospong Group of Companies had made moves to buy the heavily indebted Expresso and recapitalize it. But the company had to call the deal off due to conflict of interest, relating to a member of the Jospong Group, Subah Infosolutions, which has a contract to audit telcos.
Meanwhile the three 4G LTE players are fast gearing up to launch their data services on a more superior technology this year. One of them, BLU Telecoms has started running a free Wi-Fi service at the Accra Mall.
Chief Commercial Officer of Blue, Tara Squire said about one thousand customers have been using the service at the Accra Mall every day. It promises up to 10 times faster speeds than what the existing telcos do with 3G.
Market watchers are predicting that with the entry of the LTE players, telcos revenue from the data market could also face challenges as the LTE technology promises better experience than 3G.
The LTE players have announced plans to create lots of Wi-Fi hotspots and also deploy terminals such as modems, Mi-Fi routers and others to boost data consumption at very affordable rates.