LET'S GO FOR FREDDIE BLAY FOR 1ST VICE CHAIR OF NPP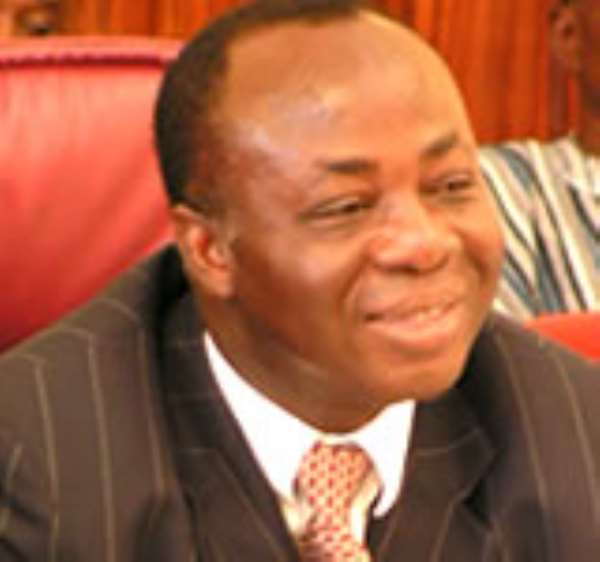 Since Honourable Freddie Blay announced his intention to contest for the position of 1st Vice Chairman of the New Patriotic Party, many have hailed him enormously for taking this bold decision for various reasons.
As someone who has been a Member of Parliament and also at a time among the core leadership of the Ghanaian Parliament, it is believed that, that huge political experience could be brought to brighten the political fortunes of the NPP as the party is determined to come back to government again in 2016.
It is also the opinion of many that the contacts and friends he made whilst occupying these positions both within and outside the country can be used to the advantage of the NPP positively.
To others, as someone who is coming from the Convention Peoples' Party, his election into the National Executive Committee will prove to others that the NPP is very receptive of new entrants into the party. This, in the view of those persons, can help attract more persons into the party.
Honourable Freddie Blay, when elected, will hopefully be able to bring on board those CPP persons who will want to have one of their own in the National office of the NPP to be dealing with as and when they have to do so.
Some are also of the view that once Honourable Freddie Blay has been able to successfully set up the Daily Guide newspaper, which has become Ghana's most read private newspaper, that medium could also be made available for the transmission of the messages of the NPP to the electorates.
As a lawyer of respectable standing, Honourable Freddie Blay has on some occasions offered free legal representation to some Ghanaians including members of the NPP. It is the understanding of many that when he is elected; it will serve as a morale booster to do more for the party.
He will always be poised to offer his rich and outstanding legal advice to the party as well whenever necessary as he is already currently doing. His honesty in the face of Ghanaians plus his forthrightness in stating his views on national issues has been seen to be outstanding and most people are convinced he should be given the opportunity to serve the party in another capacity this time round.
Akilu Sayibu
Email: [email protected]