Fix The Economy Or Quit—NPP Activists Tell Mahama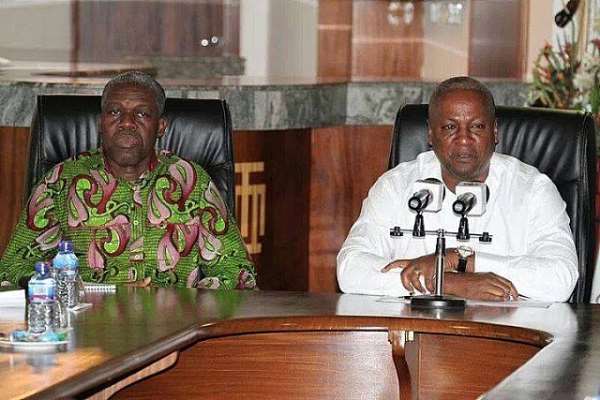 A leading member of the New Patriotic Party (NPP) in Germany Mr Kwaku Anane-Gyinde has challenged President John Dramani Mahama to initiate the needed policy measures to address the economic crisis facing the country or and make way for somebody more competent to take over.
Speaking on Sankofa FM over the weekend, Mr Anane-Gyinde who is the National Organiser of NPP –Germany said the problems facing the country are self-inflicted and could have been avoided if the President had the right policies in place and acted more responsibly in managing the finances of the country.
According to him the reckless and irresponsible spending by government during the 2012 elections, the payment of fraudulent judgement debts to party cronies, the wanton dissipation of state resources on questionable projects such as SADA and GYEDA and the excessive borrowing by the Mahama-led government is what has brought the country to this sordid state.
He stated that after five years of visionless and incompetent leadership Ghanaians have lost patience with the NDC are no longer willing to put up with mediocrity adding that the President should as a matter of urgency convene a conference of national dialogue to discuss and come out with solutions confronting the economy.
Mr Anane-Gyinde pointed out that the gravity of the crisis makes it imperative that President Mahama should look beyond the political divide and invite competent Ghanaians irrespective of their political affiliations to assist in stabilizing the economy adding the problems facing the country go beyond and above NPP or NDC.
He cautioned that the proposed conference of national dialogue should not be another public relations gimmick but a real and genuine attempt to find lasting solutions to the country's economic difficulties saying "we need to bring in people who have the balance of skills, experience and knowledge to discharge this national duty effectively".
Communications Team
NPP-Germany