King makers at Nsoatre refute Omanhene's destoolment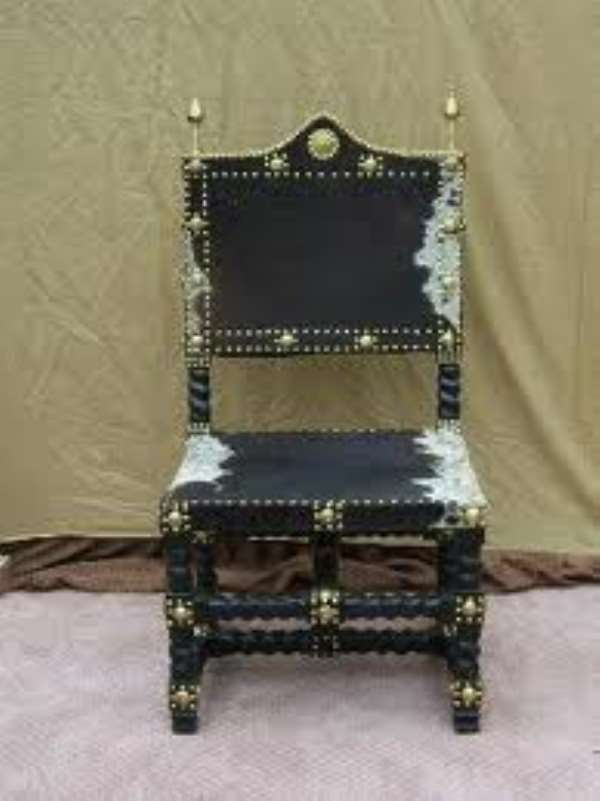 Chief1
Nsoatre, (B/A), Feb. 19, GNA - Royal gates at the Nsoatre traditional council on Wednesday debunked the purported destoolment of Obrempong Professor Boachie Amoa-Koramansa II, Omanhene of Nsoatre.
The royal gates comprising Abuom, Nsesreso and Kusiase, condemned the supposed destoolment, describing the action as uncustomary and a breach of traditional rite.
Last Friday, the Twabere gate made up of the Krontri, Akwamu and Ankobea divisions of the king makers performed traditional rites at the Afranfo Palace at Nsoatre to destool the Omanhene.
The feuding gate slaughtered two rams and poured libation to signify and complete the destoolment process.
But at a news conference in Sunyani, the three out of the four royal gates, representing seven of the nine king makers, including Nana Asuamah Kesse, queen mother emphasised that the action taken by the chiefs was invalid and unacceptable.
It was attended by Kwasi Agyei, head of the Kusiase royal gate and Nana Bediako Ababio, head of the Nsesreso royal family.
Nana Kwame Korang, Twafohene, Nana Twene Ameyaw, Akyeamehene, Nana Amoa Appiah, Nifahene and Nana Amakwaah Appiah, Sanaahene attended and declared their support to Obrempong Prof Amoa-Kromansa.
Others were Nana Kwame Baah Nkosuohene, Nana Agyemang Donsah, Akyempimhene and Nana Kofi Amoah, Adontinhene and Nana Agyin Ababio, Benkumhene.
Nana Kwadwo Dwaa II, Family head of the Abuom royal gate who read the press statement said the Omanhene could not be destooled by only the three king makers without the consent of the six others.
He explained that according to the Nsoatre tradition, before any destoolment of a paramount chief, all charges leveled against the chief ought to be registered with the Brong-Ahafo Regional House of Chiefs.
'The respondent must be tried and proved guilty at the House before any customary rite could be performed for his destoolment', he said.
Nana Dwaa noted that the purported destoolment of the Omanhene had brought insecurity and fear among some of the chiefs, who were against the action as they continued to receive death threats from supporters of the feuding gate.
Obrempong Prof Amoa-Koramansa was enstooled Nsoatremanhene in 2001 to occupy the vacuum created by Obrempong Akwasi Hinneh II.
But the Twabere royal gate petitioned the Judicial Committee of the Brong-Ahafo Regional House of Chiefs against the installation.
The House, however, ruled in favour of the Omanhene, but the aggrieved side, not satisfied with the ruling, filed an appeal pending at the National House of Chiefs.
GNA