Statement: NDC Must Treat Footsoldiers Well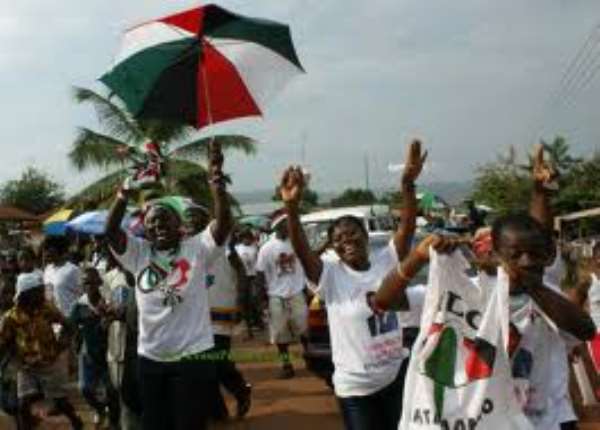 The Socialist Youth Front (SYF), which is affiliated to the National Demoncatic Congress, is on the view that the party has not treated its youth especially the "foot soldiers", well.
SYF, has carefully studied that, any time there is going to be a general elections, the top executives will call for the youth to join hands to win power and these poor youth will help by going to the remote areas to compaign. Some go on foots, others with motor bikes and bycicles at the peril of their lifes. The fact is, these people do this whole heartedly because they were promised by the executives.
After victory is turned in favour of the party, then, it turn to be a different ball game. It is either these same executives change their contact numbers, put our numbers on blasklist or try not to pick any strange number on their phones. This is very sad.The most serious aspect is that, most of this foot soldiers are holding positions at the branch levels of the party. Also, some were students who forfeit their lecture hours to go and compaign.
In this short statement, we therefore ask the national executives of the great party to come to the aid of these youth and try to honour their promises in other to bring the togetherness again between the party executives and the foot soldiers to help promote peace in the party in order to help build A BETTER GHANA.
SYF considered several decisions but has chosen this for now.
LONG LIVE SOCIALIST YOUTH FRONT
LONG LIVE NDC.
SIGNED
FRANK OBENG ASOMANI :PRO (050-703-2525)
KUKU ANDY: SECRETARY GENERAL (020-143-0662)
WILLIAM FRIMPONG: RESEARCH DIRECTOR (050-466-4426)