16-year old tumor patient appeals for help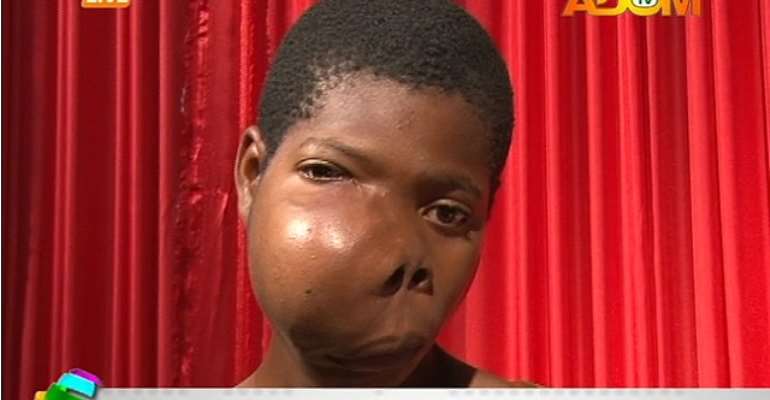 Sixteen-year-old Sarah Aba Enyaah, is appealing for help to undergo surgery to correct a defect- Rhino Carcinoma (tumor on the nose).
Sarah could hardly be heard streaming words, when she appeared on Adom TV News, Monday, as a result of the pain she is experiencing.
According to a relation, Sarah's condition began when a pimple appeared at the tip of her her nose. The pimple grew larger, causing a part of her face to swell. Sandra's defect affected her right eye, resulting in a loss of vision.
Currently, Sandra cannot look through the sun but can only see a few meters away. Unable to afford medical treatment, the family of Sarah -mostly farmers- is appealing for public support to help correct the deformity.
Doctors at the Korle-Bu Teaching Hospital say, ailing Sarah will need Gh¢12,000 for a radiation therapy to shrink the tumor, followed by a corrective plastic surgery on her face.