FURIOUS MCE THREATENS PRISON BOSS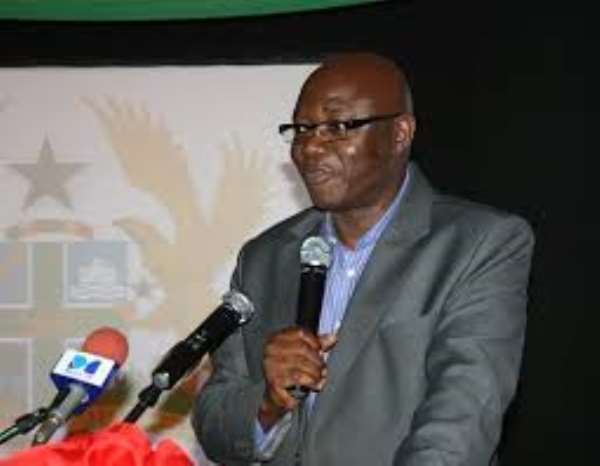 THE OBUASI Municipal Commander of the Ghana Prisons Service risk being ejected from his current residence within the next one week, if his men continue to forcibly eject traders along the Obuasi Prisons quarters.
Mr. Richard Ofori Agyeman Boadi, the Obuasi MCE issued the threat on Time FM , an Obuasi radio station, after his attempt to stop the prison officers from carrying out the ejection exercise hit a snag.
The MCE had appealed to the Ghana Prisons Service through its regional office to hold onto the ejection exercise until a suitable place was allocated to the traders, but the security outfit turned a blind eye on his appeal and demolished a number of structures belonging to the traders.
An obviously furious MCE, who could not fathom why his appeal was overlooked, then threatened to eject the Municipal Prisons Commander, ADP Dassah, who is currently being housed in one of the assembly's quarters.
'Once the Prison Commander and his men have blatantly refused to respect my authority, thereby creating bad image for the government, I have no other option than to eject him from the assembly's bungalow'.
The wailing traders condemned the manner in which the prison officers undertook the exercise.
'We heeded the instructions of the MCE, who had asked that we remain at our places, while he sorted things out with the prison authority, then out of the blues our wares were damaged', he stressed.
Meanwhile, all attempts by this Reporter to reach ADP Dassah have since proved futile