Ghana Water managers should 'shape up or ship out!' - Kofi Bentil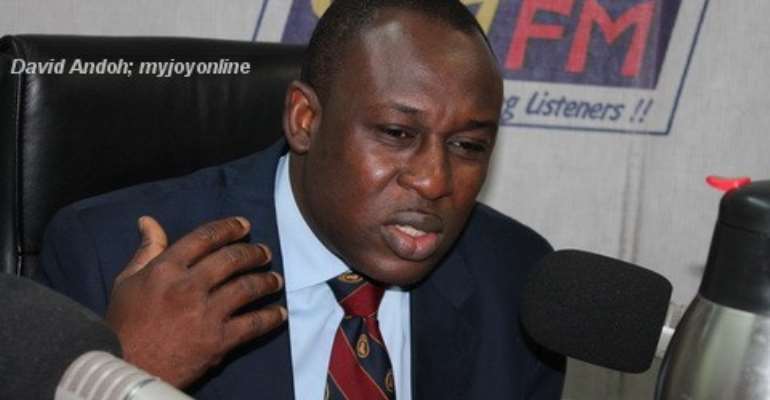 Kofi Bentil, Vice president of policy think tank, IMANI-Ghana, has blamed the recurrent water crisis in parts of Accra on the lack of proper management practices at the Ghana Water Company Limited.
He said management of the company lacked the requisite competencies to put together comprehensive programmes for the company, hence, its inability to live up to the responsibility of delivering efficiently on its mandate.
The national capital has been without potable water for days due to the closure of the Weija headway treatment plant for repair works.
Residents, including children as young as nine years, have had to walk long distances in search of potable water with some having to be in long-winding queues from 5pm to as late as 10pm Wednesday.
Speaking on Joy FM Super Morning Show, Thursday, Communications Manager for the Ghana Water Company, Nana Yaw Banie lamented over the lack of resources to enable the company produce the essential commodity to meet the demands of consumers.
According to Mr. Banie, repair works on the burst pipeline had been completed, assuring residents of "regular" supply of water latest Friday.
In a sharp reaction, however, Kofi Bentil insisted challenges facing the water sector stem more from mismanagement rather than insufficient resources.
"For how long have they been singing the story of money and resources...where have they made that demand and they haven't gotten it," Mr. Bentil questioned.
"The fact is that if money alone were the problem, we would have solved it by now... it is good management that attracts money, so it comes down to competence.
"It comes down to making people do what they are paid to do and it comes down to holding people responsible to do those jobs and if they [managers] cannot do it, for God's sake, they should ship out!"
     
Consumer rights advocate, Kofi Owusuhene says the appointing authority should be held responsible for the incompetency at the water company.
"My biggest problem is the way we appoint people not for competency but for party allegiance...Don't give it to somebody because he was the loudest on campaign platform and that's what we've been doing as a nation," he lamented.
According to the the Consumer rights advocate also known as 'Kofi Capito', appointing people based of allegiance is the bane of the country's development.
"If you look at the other advanced countries, campaign strategists do not become ministers; speech writers are not made board of directors", he noted.