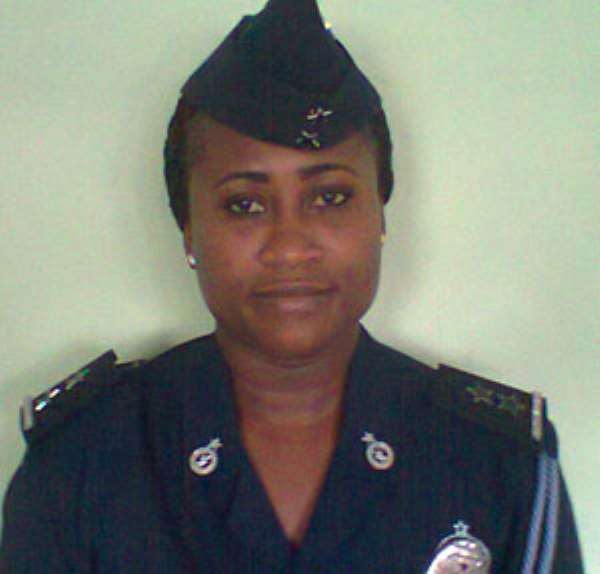 ASP Effia Tengey
BAIL HAS been treated and discussed on various media and public dialogue platforms but still remains an area of most interest to the public. Issues on bail trigger and provoke questions in any police/public educational discourse, even when the topic is far from bail. Since it has become an important area worth considering, points enumerated in this piece may contribute to a broader understanding of the subject.
Definition Of Bail
Bail is the release of a person from legal custody on condition that he would be available at a later date and place to stand trial or assist in investigations. Every suspect has the right to bail unless the offence is felonious in nature. Felonious crimes may include murder, rape, robbery, defilement, treason, kidnapping, etc.
Article 14(4)
The basis for bail stems from Article 14(4) of the 1992 Constitution, which provides that, 'if a person arrested, restricted or detained is not tried within a reasonable time, he shall be released, either unconditionally or upon reasonable conditions, necessary to ensure his appearance at a later date for trial or for proceedings.'
Impliedly, a person arrested for an offence without warrant is entitled to bail only if the crime committed is not a felony. Some bailable offences are assault, unlawful assembly, taking part in a riot, disturbance of lawful assembly, publication of false news, assault on a public officer , bigamy, etc. Where the offence is a misdemeanor, the police may grant a police enquiry bail.
Payments are NOT made before bail is granted.
A suspect arrested without warrant for an offence, which is not a felony MUST be released on bail or brought before court within 48 hours.
A surety may be needed in granting bail. (A surety is someone who undertakes for the release of a suspect and guarantees his appearance at a later date and time as certified).
A woman can stand as a surety for the principal suspect.
Bail can be granted during investigations, trial and after conviction before sentence.
Where a minor is required to execute a bail bond, the court will require that the bond be executed by his/her parents or guardian with or without sureties.
Bail can be with or without justification. With justification, it means the surety should show by property that he has the ability to pay the bail bond if the principal suspect disappears.
In executing a bail, there is always an element of contract because the surety undertakes to make the suspect available at a specific day, place and time without fail.
Failure of the accused to report as specified on the bail bond and the inability of the surety to ensure his attendance amounts to breach of contract.
The principal accused person's failure to report at the court or police station at the specified date and time is referred to as forfeiture.
The surety is called to pay the penalty or forfeiture incase the principal accused does not appear.
A surety can apply to the court to be discharged at any time, and the principal accused would have to find a new surety in replacement before he (surety) could be released.
A court can refuse granting of bail bond if it is satisfied that the accused person may not appear in court to stand trial, interfere with investigations or commit further offences when on bail.
If the court is informed on oath that a person under bond is about to leave the jurisdiction, the court can cause him to be arrested and detained until the case is ended.
It is always the right of a suspect to insist on bail in bailable offences, but it is the discretion of the court in non-bailable offences.
FOR ANY INFORMATION ON CRIME AND POLICE ASSISTANCE,
CALL NATIONAL CRIMEFIGHTERS' NUMBERS  
0302 773695    0302 773906 
MTN & VODAFONE TOLL-FREE 18555 
191(VODAFONE/EXPRESSO/AIRTEL & TIGO)