Zimbabwe forecasts tobacco-fuelled farming boost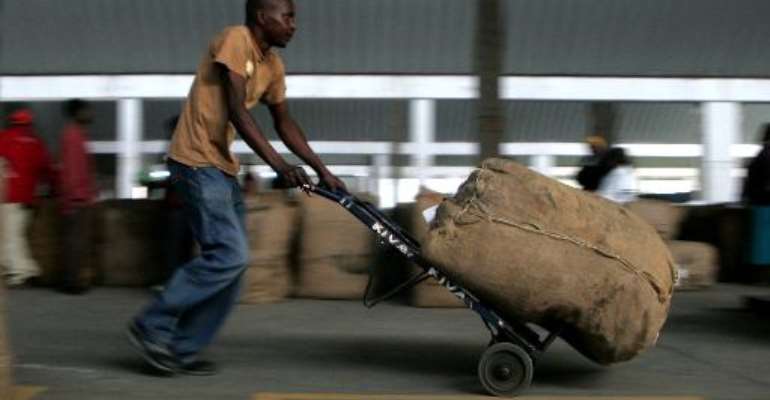 Harare (AFP) - Zimbabwe hopes to boost agricultural output by almost 10 percent this year with an increase in tobacco production, already the country's biggest export, a minister said on Wednesday.
Still recovering from the country's chaotic land reform laws pushed by President Robert Mugabe, the sector has attracted small-scale farmers who were allocated farms.
"The agricultural sector is expected to grow by nine percent and this growth is expected to be driven largely by the tobacco sector," Ignatius Chombo, the acting agriculture minister said at the opening of the 2014 tobacco selling season.
Tobacco production has been steadily rising since 2009, but has not reached the peak level of 236 million kilogrammes seen in 2000.
In 2006, production fell to 56 million kilogrammes, the weakest since independence from Britain in 1980.
Tobacco remains Zimbabwe's biggest agricultural export, although mining has overtaken farming as the main foreign currency earner.
As testimony to the country's ailing economy, insufficent funding has resulted in some farmers leasing their farms to foreign companies, mostly from China.
The chairperson of the Tobacco Industry and Marketing Board, Monica Chinamasa said this season contractors made up 54 percent of the registered growers.
At this year's auction, the highest price for a kilogramme was at $4.98 per kilogramme.