PARLIAMENT IS ROTTING … Mahama Forced To Postpone State Of The Nation Address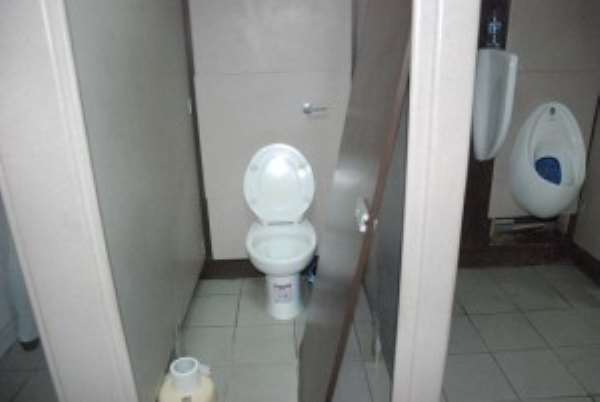 Date published: February 19, 2014
 
  Stephen Odoi-Larbi, Parliament House
The continuous deterioration of Parliament House has compelled the leadership of the legislature to postpone its hosting of the President of the Republic to Tuesday, February 25, 2014.
The move, The Chronicle learned, is to enable the House complete some ongoing works before the President delivers the State of the Nation Address.
President John Dramani Mahama was scheduled to appear before the country's law makers on
Thursday February 20, 2014, to deliver the State of the Nation Address.
Article 67 of the Constitution enjoins the President to deliver the State of the Nation Address at the beginning of every calendar year.
But the deplorable state of the legislative edifice has prompted the leaders to postpone the event, which many Ghanaians were eagerly anticipating.
The Majority Leader and Minister of Government Business, Dr. Benjamin Kunbour, who broke the news to the House yesterday, said the directive was from the Presidency and had arisen 'due to unforeseen circumstances'.
His comment was not convincing enough and provoked some of the law makers to probe the matter further. The Minority Leader, Hon. Osei Kyei-Mensah-Bonsu, baffled by the new directive enquired from the Majority Leader what the 'unforeseen circumstances' were.
But Dr. Kunbour, in a sharp response said the directive was to 'enable Parliament to put certain things in order'.
It appears the 'no money syndrome' in all sectors of the economy is weighing heavily on the legislature, which many currently see as a limping institution.
The legislature is finding it very difficult to meet its financial obligations, owing to the delay in releasing its funds by the Ministry of Finance.
Basic day-to-day administrative inputs like A4 sheets for printing correspondences are always in short supply, with majority of the workforce complaining about how fed up they are with the prevailing situation.
Since last week, the elevator in the Chamber block has not been functioning, making the movement of the physically challenged, aged and not too energetic people very difficult.
Deep throat sources close to leadership said the Presidency wants to avoid Parliament being embarrassed, hence the postponement of Mr. Mahama's visit.
Staff, Members of Parliament and visitors are on daily basis greeted with visible signs of deterioration of the State edifice, as they go about their duties.
Leakages of the roofing are visible as soon as one enters the public and press galleries.
Interior wooden panels have also started to wear out, with some doors in the washrooms broken down.
The fountain opposite the main entrance to the legislative House is also not in a good state.
'What is happening here is very serious,' recounted an insider, who did not want his name mentioned, because he was not authorized to speak on the matter.
As at the time of filing this report, some paintings were ongoing while the shrubs and lawns were being trimmed.
5
3
4
2
1
6