Tony Aidoo: We are law breakers in a lawless nation!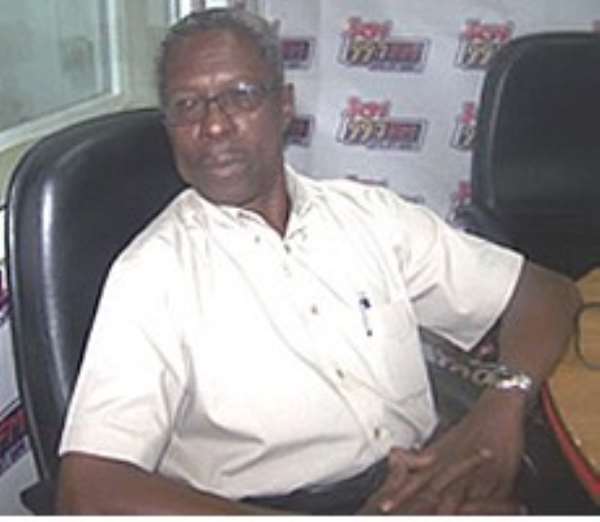 Ambassador-designate to the Netherlands, Dr. Tony Aidoo, says the nation has become lawless because the people, who flout the laws are left to walk freely without being punished.
Speaking on Joy FM Wednesday, Dr. Tony Aidoo said the nation can only progress, when cases of breach of the law "are tackled comprehensively and universally".
The former Head of the redundant Policy Monitoring Unit at the presidency, was speaking on the Super Morning Show, in connection with the involvement of the National Security outfit in recent demolition exercises in the Greater Accra region.
On Monday night, National Security Coordinator, Col. Larry Gbevlo-Lartey (retired) sanctioned the demolition of a tollbooth under construction at the Okponglo entry to the University of Ghana campus. The Security Coordinator said erecting the tollbooth on that stretch of the road was creating nuisance to motorists on the Madina-Tetteh Quarshie road.
Similarly, personnel of the service supervised Tuesday's flattening of structures on a stretch of land at Adjei Kojo, said to be owned by the Tema Development Corporation (TDC).
The move has been heavily condemned by sections of the public with some describing it as abuse of power.
But Dr. Aidoo says the move by the National Security Boss was timely and advised those, who disagree, to challenge the action in court.
"Should Col. Gbevlo-Lartey have waited till that public nuisance reach maturity [and] becomes firmly established?...To the extent that Col. Gbevlo-Lartey believes he had the authority, you can challenge that authority in court; go to court", he stressed.
The former deputy Defense Minister believes the university authorities must also be blamed for flouting the laws of public nuisance by erecting tollbooths near a major road resulting in heavy vehicular traffic jam.
"For instance, are they [the university authorities] also lawfully bound to observe the laws governing public nuisance?...are they being law abiding by continuing with the construction or even giving clear intention to continue with the construction?
"Whenever there are breaches of the law; why is it that only state institutions get the finger pointing? Is it only state institutions and public officials, who break the law?
"We are all law breakers that's why we are a lawless nation. If we want to tackle the issue let's tackle it comprehensively and universally," he stated.