African Achievers Awards 2014 Slated For 28th February At Banquet Hall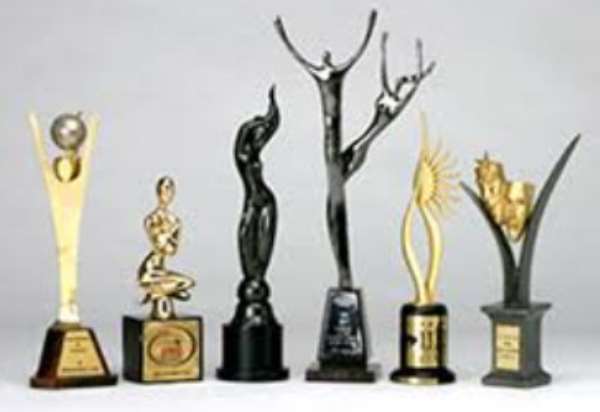 Every year the African Achievers Awards has been awarding Notable individuals for achievements in community development, Leadership, Entrepreneurship, Sports, Entertainment, and Education etc from Africa.
The 3rd annual African Achievers Awards which has being slated for 28 February, 2014 has being confirmed to take place at the Presidential Banquet Hall, State House in Accra, Ghana.
The award which has recipients such as late president John Atta Mills, Arch Bishop Desmond Tutu, who was awarded in recognition of his fight for human rights, justice and peace; Rt. Hon. Joyce Banda (President of Malawi) in recognition of her excellence in leadership; Hon. Thokhozani Khupe (Deputy Prime Minister of Zimbabwe) in recognition of her women empowerment effort; Mr. Babatunde Raji Fashola, will this year award nominees such as Preident Goodluck Jonathan, President John Mahama, President Joyce Banda, Nana Rawlings, Governor; Isa Yuguda, Godswill Akpabi, Emmanuel Uduaghan, Ibrahim Shema from Nigeria, Ether Cobbah, Mandela Foundation, Hafis Ruefli, Hamza Mohammed Gabo Nasko, Sandra Wilcox and Charlotte Sim and others.
This year's focus is on having guests from at least 28 African countries spanning about 5 African Presidents, Government agencies, Corporate Organizations, entrepreneurs, diplomats and students representatives from 12 universities spread across the world, the organisers who are currently in Ghana shared.
The African Achievers Awards Ceremony is aimed at recognising excellent individuals and organizations that have distinguished themselves while contributing to the growth and development of Africa. The focus is to motivate all African leaders, including prospective leaders and the youth by recognizing individuals and organizations that have contributed remarkably to the development of Africa.
The 2014 African Achievers Awards (AAA) is in partnership with the Institute of Leadership and Management.
For tickets to the event which cost GHS 20 for Students and GHS 50 for workers can be obtained through the following numbers, +233570647756, +233541721309, +233236718377, +233273631076.
For more information you can visit www.africanacheiversawards.org.
Akpah Prince
[email protected]
akpahprince.wordpress.com