Lunch With A 'P.K.' Chewing Gum Seller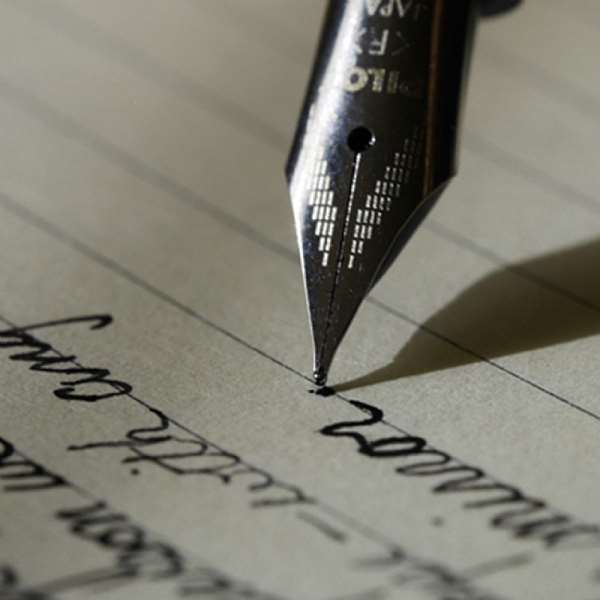 Accra is very topsy-turvy. It is not the place to find a needle in the open. Like the amoeba, there is sometimes no shape or form to the way life shakes down on any normal day in the Ghanaian capital. You meet all manner of men and women, and sometimes children, slugging it out to make some sense out of the fret and weariness of an 'unintelligible' city life.
In Accra, you would find two types of people: Those who give you reason to believe in yourself, and the unusual kind in whom you draw faith to believe in the people around you. In the end, we are all fiddlers on the roof, trying to stretch out a little pleasant tune without breaking our necks. You are lost when you miss the rhythm. It takes time to catch up when you are behind.
Last week, I met one of those unusual people who changed my faith in the people I find around me. It was about the fourth time I was meeting this extraordinary young man. Our first encounter was when I visited Ghana some two years ago. He was selling P.K. on the streets, chasing after vehicles in traffic to sell his chewing gum for little profit. I bought a few P.K. pieces from him, often asking him to keep the change whenever I found him struggling to gather together the lowest denominations of the cedi notes to complete the transaction. I found him a decent guy who spoke good English and also oozed some reasonable confidence.
In one of those traffic business transactions, he also decided to return the favour by giving away three P.K. pieces for free. I insisted I had money to pay but the young man had sealed this particular transaction before I drove to the portion of the road that appears to be under his care and authority. He assured me that his P.K. selling days would be over soon, because he had intentions of going to university for a degree programme. I thanked him for the gesture and also gave him my telephone number. I drove away when the traffic lights turned green. He waved me good bye and promised to give me a call. My wife remarked that there was something about that young man that was quite unusual. He didn't look like your typical P.K. seller.
This week, I took my P.K. seller friend for lunch in a good restaurant in Accra. He doesn't sell P.K. anymore; he is a university student. How did that happen? As he scanned through the menu, looking for what he described as his local favourite, I lost myself in the sheer wonder of the young man's determination, wondering when I would ever be able to accomplish something of value and meaning in my life. It is a good feeling when you make a great effort to travel to an unfamiliar place to hear your name mentioned among many great others. But you exceed your expectations when you find out that the place you travelled to had been named after you. You actually own it, but you didn't know. That is how much we own our prospects and breakthroughs. It is like a spring that is wound up tight; the least little touch will make it uncoil of itself.
Well, hard work pays but honest hard work pays better. My P.K. friend did a few other things apart from selling P.K. He would go to his village during the corn planting season and come back to Accra to continue the P.K. business. He sometimes sold handkerchiefs when the P.K. wasn't selling fast enough. He had worked hard and saved up. He mentioned God as his source of enablement and provision, quoting Nietzsche and Emerson with so much ease and scholarship. I left the restaurant gratified at the privilege of having dined with a P.K. seller who is now a university student. I had come expecting to hear the sad story of a poor boy whose unfortunate circumstances almost truncated his education. Instead, I had constructed a practical version of William Wordsworth's intimations of immortality, with so much to learn and unlearn.
That is one P.K. seller off the streets of Accra. What happens to the hundreds of children risking their lives daily on the streets of our cosmopolitan cities? There may be a few brave ones like my P.K. seller friend who would be able to change their situation. The rest are on our conscience. What social protection programmes are in place to help the disadvantaged and the poor? What is the future of a child who sells on the streets forever? In an economic dispensation where it is difficult to make genuine money and opportunities for advancement are scarce, attention must be paid to such people.
I have spent some three weeks in Ghana traveling around like a troubadour and observing a few things. True, the economic situation is difficult and life is generally hard. I have heard the economists explain away the problems in various ways. Some also say we are in difficulty because we do not have an economic development blueprint that should guide the political management process. Other say the single spine ate away a massive chunk of the national budget, while education takes another big chunk. There are external economic factors that dictate the reality of life in our homeland. It is a big picture but my P.K friends do not see themselves anywhere.
"There is money is this country," many, including the poor, have joined in the chorus to sing aloud the gap between the rich and the poor. Those who know how to find it usually take it all -in bigger quantities. What about those who do not know how? The distribution of wealth and opportunities are crucial to social and economic management. Most often, the poor are not looking for handouts or free money in their pockets; they want to see around them possibilities and opportunities for progress. Development occurs when the rights of the poor and socially excluded are respected and promoted. This should be the theory of change for our politicians and economic managers. It is the only way to save other chewing gum sellers who may not be as lucky as my friend.
Kwesi Tawiah-Benjamin
[email protected]