Women Intensify Campaign For Use Of Female Condom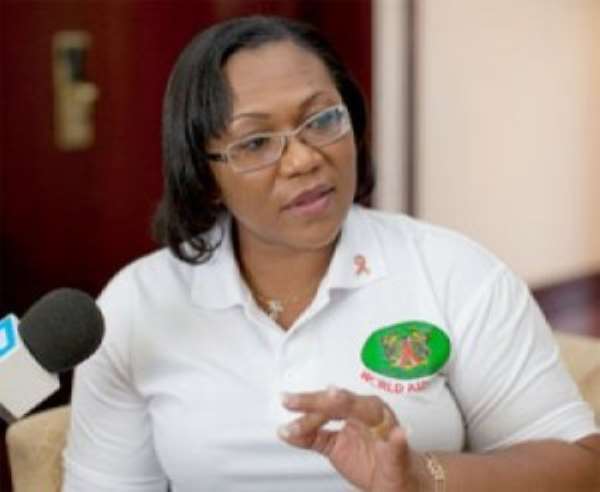 The Society of Women and AIDS in Africa (SWAA) Ghana and its partners are intensifying a campaign to educate the public on the use of the female condoms as an alternate to the male condom.
The campaign is a result of the realization through a research that, men all over the world were refusing to use the male condom because it reduced pleasure thereby leading to several unwanted pregnancies and contraction of diseases.
The SWAA Ghana in collaboration with the Ghana AIDS Commission and the Ghana Health Service Thursday launched the campaign at the Makola Market to introduce the new Female Condom (FC2) into the country.
According to Mrs. Elsie Ayeh, Vice President of SWAA Ghana, the FC2 was an improved brand in place of the Female Condom 1 (FC1) which was introduced in Ghana in the year 2000, with active participation of government agencies, donors and non-governmental organizations including SWAA Ghana.
'As part of SWAA's renewed commitment to promote the FC2, the aim is to champion the course of protecting women against unintended pregnancy as well as Sexually Transmitted Infections (STIs) including HIV/AIDS.
'The replacement of the old brand was as a result of low patronage due to several complains from women about the challenges they go through after using the FC1 and waned the advocacy of female condom in 2005.'
In an interview with the Ghana News Agency,  Mrs Ayeh, said the new brand was to help correct all the challenges women faced with the old brand.
She said SWAA aimed at educating the public on the use and importance of female condoms as an alternative to the male condom.
'The new FC2 gives double protection, protects women from STIs and can be used as a contraceptive without any side effects', she said, adding that, the FC2 was very sensitive, had flexible rings with the main material softer than the first brand.  
  'It also prolongs ejaculation in men; can be inserted up to eight hours before intercourse, less painful and noiseless and has a life span of about two years.
She, therefore, called on women to take advantage of the opportunity and protect themselves from unwanted pregnancy and sexually transmitted diseases in order to live healthy.