NLA, VAG Tussle Over License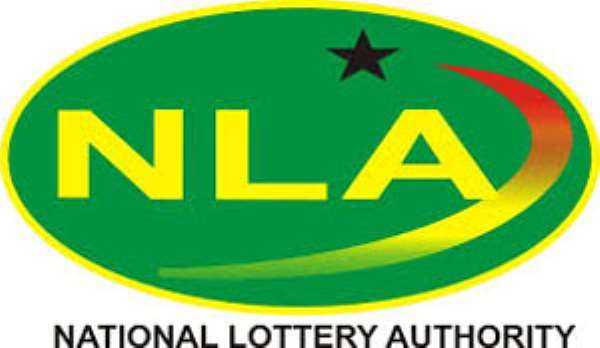 The National Lottery Authority (NLA) is suing the Veterans Administration Ghana (VAG) for giving licenses to private lotto operators to operate in the country.
As a result, NLA has filed an application at an Accra Circuit Court for interim injunction to restrain VAG from going ahead to issue licenses to private lotto operators.
According to the plaintiff, the National Lotto Act 2006 provided for the establishment of the NLA to regulate, supervise, conduct and manage national lotto and related matters.
However, VAG indicated that under the Veterans Administration Ghana Act, (Act 844, 2012), it has the mandate to hold lottery and gaming and issue licenses to other entities.
VAG noted that under Act 844 (22) (2) 'a person who holds lotteries, raffles, or similar games under this Act without the express approval of the administration commits an offence and is liable on summary conviction to a fine of 100 penalty units or a term of imprisonment not exceeding six months or to both.
 
 NLA's Reliefs
In the ensuing confusion, the applicant (NLA) is praying the court for an order of interim injunction restraining VAG and its assigns or agents from 'promoting, sponsoring, launching and advertising any lotto or lottery or engaging in any lotto or lottery.
 
It also want an order restraining VAG and its assigns or agents from 'associating with or supervising any lotto draws,' and a further order restraining the respondent or its agent and assigns from 'issuing any permits or licenses for lotto or lottery under the Veterans Administration Ghana Act, 2012, Act 844 until final determination of the matter.
 
NLA's Statement of Case
According to the NLA, they filed the application pursuant to Order 25 Rule 3 of the High Court (Civil Procedure) Rules, 2004 of C.I 47.
'This is an application for interim injunction brought on the strength of Order 25 and inherent jurisdiction of this court, which permits a party to a cause or matter to apply for the grant of an injunction before the trial of a matter.
NLA said the application is seeking to restrain VAG and their agents from launching, sponsoring and advertising a lotto or lottery contrary to the National Lotto Act, 2006 (Act 722).
The NLA noted that under Act 844, the power given to VAG to hold lotteries is subject to Act 722 and therefore should not be allowed to issue licenses to others.
 
VAG Hits Back
VAG entered appearance and filed a statement of case pursuant to Order 25 Rule 1 (4).
VAG said whilst the plaintiff under Act 722 has the power to conduct national lotto, it also has powers under Section 22 of Act 844 to conduct lottery.
It averred that 'both plaintiff and defendant have been exercising their respective rights under their respective enabling or establishing enactment without occasioning any infringement of each other's right.
According to VAG, 'In applying or construing a statute, the statute must be looked at as a whole, and in particular paying attention to the usage of words used, punctuation and heading and marginal notes.
Citing Page 12 of VCRAC Crabbe's book on Legislative Drafting, the defendant said 'therefore, it is deemed that Parliament does not use words anyhow nor makes mistakes as to declaration of its intention through an enactment.
The defendant averred that nothing prevented Parliament, which is the author of Acts 722 and 844 from using the 'subject to', if indeed the lawmaker wanted the authority granted to VAG to hold lottery to be subject to NLA Act.
'Nowhere in the pleadings of the applicant whether in the substantive writ of summons or the instant application did it alleged that the defendant has done or given or assigned or contracted a right to hold lottery to a third party under Act 722.'
'Impliedly, the defendant has stayed within the bounce of its enactment and has not infringed on the right of the applicant.
'It is this application the defendant seeks and prays the court to dismiss with cost and restrain the plaintiff from disturbing the enjoyment of the right given under Act 844.'
 By William Yaw Owusu