Dispelling The Breast Cancer Myth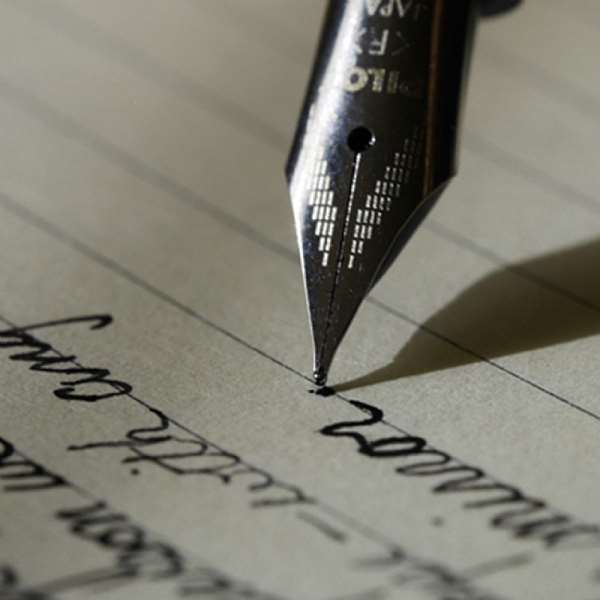 Thirteen years ago, Gladys Boateng walked into a hospital complaining of pains in her body. She had lived with the pain for some time and decided to see the doctor for treatment but was greeted with the news of a cancerous growth in her breast.
'I didn't know about breast cancer and I hadn't checked my breasts to know. I went to the hospital and the doctor examined me. He touched my breast and said, 'this part is very hard; can you see a surgeon?' Gladys narrated.
'After the surgeon had examined me, she did a biopsy and the result showed it was cancerous and so they had to remove the whole breast because it was a bit late.'
Gladys' breast cancer had reached stage three; an advanced stage where, according to cancercenter.com, the survival rate ranges between 40 to 70 per cent.
The mother of three had to lose one of her breasts to cancer after undergoing the surgery in South Africa. Now she feels proud to have taken that decision at a stage where her survival rate was low.
Breast cancer, one of the silent diseases killing many women in the country is also one of the leading cancers in the country affecting mainly women.
http://www.dailyguideghana.com/wp-content/uploads/2014/02/Women-marking-.jpg
However, most Ghanaian women do not self-examine their breasts often or go for breast cancer screening until the disease has reached its final stage where treatment can yield very little results.
'Once a while, I would feel a sharp pain in the breast but it wasn't something I even touched to see. I went to the hospital because of a waist pain and I did a test and the doctor couldn't find anything, so he opted to examine the whole body and when he touched the part of the breast it was a bit hard. It wasn't a lump; it was like a mosquito bite.
'I thought it was normal but they told me it was stage three and triple negative. This means people don't survive in this case but I'm here,' Gladys recounted.
Statistics on Breast Cancer
According to the World Health Organization (WHO) Globacan 2012 report, cases of breast cancer in the world currently is 1.67 million diagnoses with over 522,000 annual deaths.
In Africa, 100,000 annual breast cancer diagnoses are recorded with 49,000 representing 42 percent dying, the report stated.
The situation in Ghana, according to the report, stands at 2,260 annual diagnoses with 1,021 deaths; a figure indicating that 45.2 per cent of women diagnosed with breast cancer die.
Prof. Joe Nat Clegg-Lamptey, head of the Surgical Department at the Korle Bu Teaching Hospital (KBTH) said globally, deaths from cancer were more than deaths from HIV/AIDS, Malaria and TB combined.
He said more than 2000 women in Ghana would be affected by breast cancer in 2014 with more than 1000 of them projected to die from the disease.
The disease, he noted, is becoming prevalent among the relatively young generation of the country, describing the cancer as 'aggressive and mostly at the advanced stage.'
Prof. Clegg-Lamptey attributed this situation to the adoption of Western lifestyle, diet, lack of exercise, exposure to carcinogens, myths about the disease and stigmatization.
Dealing with stigma and Cancer Myths
The stigmatization associated with breast cancer and the thought of women living without a breast or both breasts is been one of the factors hindering the efforts of health officials in detecting breast cancer at an early stage and treating it.
Gladys has had to overcome stigma from society especially at a time when there was little awareness of the disease.
However, despite losing one breast and her marriage, Gladys said her social life had not been dented in anyway by her condition.
'I don't even have time to think about myself. I'm thinking about other people going to do the screening and creating awareness.
'Sometimes people think when you have breast cancer it makes you less a woman but it doesn't make me less a woman though I'm separated from my husband,' she said.
Now the founder of a non-governmental organization, Reach for Recovery, which works to bring hope for survival to all who have been diagnosed of  breast cancer, Gladys said sharing her story has served as a source of strength, support and encouragement to other women.
She added that although people stigmatize breast cancer patients, organizations such as hers are providing a source of information, strength, support and encouragement to victims of breast cancer.
Prof. E.K. Wiredu, Pro-Vice-Chancellor of the University of Health and Allied Sciences, Ho, and the chair for the Board of Trustees of the Cancer Society dispelled the myths about breast cancer, saying it is erroneous for people to say or think that cancer should not be talked about, there are no signs of cancer, there is nothing that can be done about cancer or cancer is a death sentence.
He explained that talking about cancer did not only educate the public but also dispelled the negative perception of cancer that stifled them.
'Talking about cancer can help to challenge negative beliefs, attitudes and behaviours that perpetuate myths, cause fear and stigma, and prevent people from seeking early detection and treatment,' he noted.
He said recognition of early warning signs particularly in our country where the majority of breast cancers are diagnosed at an advanced stage along with interventions for early diagnosis have the greatest chance of improving cancer outcomes, adding that everyone has the right to receive cancer treatment especially in a country where the facilities for cancer treatment have been provided by government.
He also called for a change in lifestyle, diet and societal beliefs in order to prevent the disease. He said a change in habits like smoking, alcoholism and not exercising help to prevent people from getting cancer.
'Although I have lost one breast, yearly I go to the hospital for the doctors to check if there is anything coming up in the other breast. I want to encourage every woman to go and examine the breast and if it happens you have cancer, don't see it as a life sentence,' Gladys advised.
By Jamila Akweley Okertchiri